COVID-19 Community Sector Resource
We have compiled this living resource to provide the latest information on COVID-19 (novel coronavirus) relevant to the health and community services sector and help the sector maintain service continuity. COVID-19 has been a stark reminder of the heightened vulnerability of people living in disadvantaged circumstances, and the ongoing need for contingency planning to ensure people aren't further disadvantaged.
Check the NSW Health website for the latest information about public health orders, current advice on isolating and testing and COVID-19 symptoms and advice.
Latest advice for Service Providers, information on Vaccines and RATs
On this page you can find the latest information and advice:
Latest advice for Service Providers
All forms of essential service delivery should continue where possible. If your service has been significantly impacted by COVID-19, or you think it will be, and you may have difficulty meeting your contract requirements, speak to your contract manager about the developing situation and any contingency plans that may need to be put in place. We have assurances your usual funding arrangements should not be impacted, if there is a need to temporarily suspend or change some elements of your service in response to COVID-19.
The latest advice for service providers from the NSW Department of Communities and Justice (DCJ) during the Omicron outbreak can be found here.
From 1 February 2022, services no longer need to advise their DCJ contract manager about each  COVID-19 infection among staff or clients, unless a child or young person under Parental Responsibility of the Minister is involved. Updated DCJ advice and after-hours contacts are located here.  You may also consult your  local Public Health Unit or call the NSW Health state-wide number 1300 066 055 and follow the options.
If you have staff members that test positive for COVID-19, or are undergoing testing because they are considered at-risk, and this disrupts your staffing levels and service delivery, please contact your contract manager to discuss an appropriate response.
_______________________________________________________________________________________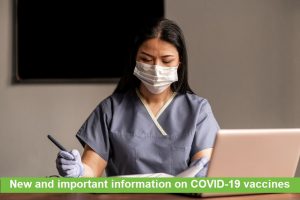 Important Information on COVID-19 Vaccines and Boosters
Find out how to get a COVID-19 vaccination, including booster shots, here.
Everyone 5 years and over in NSW is able to be vaccinated.
Four vaccines are now approved for use in Australia.
Pfizer vaccine
The Pfizer vaccine (Comirnaty) is approved for use in people aged 5 years or older. Two doses of the Pfizer vaccine are given between 3 and 6 weeks apart.
It is also approved as third dose or booster for anyone aged 16 years or older and for children aged 5 years or older who are severely immunocompromised who have had their two doses of a COVID-19 vaccine at least 3 months ago.
Moderna
The Moderna vaccine (Spikevax) is approved for use in people aged 12 years or older. You need 2 doses of the Moderna vaccine, given at least 4 weeks apart.
On 23 February 2022, Health authorities approved the Moderna vaccine for children aged 6 to 11 years.
It is also approved as third dose for anyone aged 18 years or older who has received two doses at least 3 months ago.
Novavax vaccine
The Novavax vaccine (Nuvaxovid) was approved for use in people aged 18 years and over in Australia in January 2022, and is now available through GPs and pharmacies.
The two Novavax vaccines are given at least 3 weeks apart.
AztraZeneca vaccine
The AstraZeneca vaccine ((AstraZeneca) is recommended for people
aged 60 and over
aged 18 to 59 in outbreak areas, if they do not have immediate access to Comirnaty (Pfizer) or Spikevax (Moderna).
If you are aged 18-59 years of age, you can choose to receive the AstraZeneca vaccine:
following an appropriate assessment of suitability by a qualified health professional; and
if you provide verbal or written consent.
AstraZeneca doses are given between 4 and 12 weeks apart.
AstraZeneca is not a preferred booster, but can be used if required (e.g. by people who are experienced a serious effect to either the Moderna or Pfizer vaccine).
Boosters
For people 18 years or older, either Pfizer or Moderna vaccine may be used as a booster dose regardless of which vaccine you had for your first 2 doses.
For 16 and 17 year olds, only Pfizer is currently approved as a booster.
More information on vaccines and boosters
Health advice indicates that full protection is achieved about 2 weeks after your second dose.
See the Commonwealth Health Department for more details of the approved vaccines, dosage and side effects and boosters.
Rapid Antigen Tests (RATs)
The Therapeutic Goods Administration (TGA) has published a list of Rapid Antigen Tests (RATs) approved for use in Australia, including details of the sensitivity of each particular test.
The TGA also has detailed information about use of RATs  and guidelines for businesses when using RATs.
Government funded social sector organisations may be able to source Rapid Antigen Tests free from departments such as Communities and Justice (DCJ) and Multicultural NSW, with ordering and distribution through Good 360. Speak with your contract manager.
If purchasing RATs, funded providers can use their COVID-19 grant funds or seek reimbursement from DCJ via an emergency payment. Again, your contract manager (or CPO) is your best contact.
COVID-19 Health Support Guide
A COVID-19 Health Support Guide is available online from the Western Sydney Local Health District.
This is a recommended, easy to read resource including:
up to date information on testing, isolating, managing COVID and recovery
a single navigation page
heaps of links to translated and Aboriginal targeted information.
Not specific to Western Sydney - useful for service providers or community members.
---
Community Sector Updates from NCOSS and NSW Department of Communities and Justice
NCOSS CEO Joanna Quilty regularly joins DCJ Deputy Secretary Simone Walker to answer your questions with clear, accurate information about how COVID-19 is impacting the community services sector.
Continuing Essential Services in NSW
29 June 2021
You can find the previous video updates on Community Sector COVID-19 Video Updates from DCJ and NCOSS.
If you have a specific question that you would like to be addressed, send to advocacy@ncoss.org.au or COVID19.Support@facs.nsw.gov.au and we will endeavour to get to it in our video updates.
Important information for the sector