COVID-19 Community Sector Resource
We have compiled this living resource to provide the latest information on COVID-19 (novel coronavirus) relevant to the health and community services sector and help the sector maintain service continuity. COVID-19 has been a stark reminder of the heightened vulnerability of people living in disadvantaged circumstances, and the ongoing need for contingency planning to ensure people aren't further disadvantaged.
We have assurances that your usual funding arrangements should not be impacted, if there is a need to temporarily suspend or change some elements of your service. If your service is significantly impacted by COVID-19 and you have difficulty meeting your contract requirements, speak to your contract manager about the developing situation and any contingency plans that may need to be put in place.
_______________________________________________________________________________________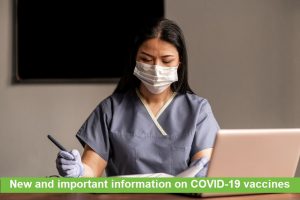 Important Information on COVID-19 Vaccines
An ongoing, phased rollout of COVID-19 vaccines in NSW has commenced. The first groups to receive vaccination from February 2021 in Phase 1a of the rollout include frontline healthcare workers, quarantine workers and residents and staff in residential aged care and disability facilities.
The next priority group (Phase 1b of the rollout) were able to start receiving vaccinations from 10 March. This group includes:
Clinical and non-clinical healthcare workers not included in Phase 1a, including workers employed by health NGOs
People aged 50 and over
Aboriginal and Torres Strait Islander people aged 55 and over
People with significant disability
People with severe mental health conditions
Carers of people eligible for vaccination in Phase 1a or Phase 1b of the rollout
Disability and aged care support volunteers.
People can check their eligibility for a COVID-19 vaccine and book an appointment for vaccination using the Australian Government's Vaccine Eligibility Checker. If you are aged 40-49 years you can register your interest for vaccination.
---
Community Sector Updates from NCOSS and NSW Department of Communities and Justice
NCOSS CEO Joanna Quilty regularly joins DCJ Deputy Secretary Simone Walker to answer your questions with clear, accurate information about how COVID-19 is impacting the community services sector.
NSW Budget: budgeting for client outcomes
7 December 2020
Important information for the sector