Community Sector Disaster Capability
Disaster risk reduction (DRR) is the work we do before a hazard event (e.g. flood, fire, storm, earthquake etc) occurs, to reduce the impact.
We know from recent experience that certain communities and population groups are more vulnerable and most impacted when disasters strike. These include low-income renters, people who are homeless, First Nations peoples, people with a disability, older people and those who are frail or socially isolated.
And during and after disasters, it is often known and trusted local organisations that people turn to for support.
But recent events in NSW have shown that the critical role of community services in supporting vulnerable groups is often overlooked in disaster management. Particularly in the early stages when coordination and preventative action can be taken to reduce risks and ensure the wellbeing and safety of those most at risk.
What is the Community Sector Disaster Capability Project?
NCOSS, in partnership with the LCSA and AbSec, has been funded to deliver the Community Sector Disaster Capability project to promote and facilitate the role of local community services organisations in supporting communities to reduce disaster risk.
Through the Project, local service organisations in three locations are being supported to strengthen connections with local disaster agencies and systems, and build capacity to reduce the impacts of disasters, particularly on vulnerable communities and community members.
The Project aims to build a collaborative, networked approach to local disaster management, providing an opportunity for local community organisations, and the communities they support, to bring their expert knowledge and connections into play. It will develop their capacity to identify, assess and mitigate risks as well as strengthen ongoing interactions and exchange with formal disaster management systems.
How will the Project help?
The Project will develop and implement approaches, activities and resources to strengthen organisational and community disaster risk reduction capability, and leverage local disaster management expertise to reduce the impacts of disaster, particularly on those most vulnerable.
Objectives include:
Increasing awareness of the nature and extent of disadvantage and vulnerability in the community, and the role of community service organisations in reducing disaster risk for relevant population groups and locations.
Equipping local community service organisations with tools, resources, training and access to expertise to support vulnerable population groups to reduce risk.
Building ongoing relationships between the social services sector and government/non-government disaster management agencies, to further understanding and inclusion of the strengths and needs of vulnerable population groups in relevant processes from the outset, in particular risk reduction.
Project details
The project is being delivered in three locations – the Hawkesbury, Northern Rivers and the South Coast – and will be completed in June 2024.
We are engaging a place-based NGO in each location to lead local engagement and develop local approaches and activities to build local disaster capability.
Call for Expressions of Interest for Local Host Organisations NOW OPEN!
Expressions of Interest are now open for a place-based Local Host Organisation in each of the three target locations.
Apply by completing the Host Service application form below. Applications close at 5.00pm on Thursday 6 April 2023.
Download the Local Host Organisation Expression of Interest documents here:
Get involved/More info
Megan Nicholson, Program Director, E megan@ncoss.org.au
Eleanor Harris, Senior Program Officer, M 0456 190 546 E eleanor@ncoss.org.au
Acknowledgements
The CSDC project is jointly funded by the Australian and NSW governments through the Disaster Risk Reduction Fund under the National Partnership Agreement on Disaster Risk Reduction. The grant is administered by the NSW Reconstruction Authority.
Supporting the community through disasters
Community services organisations already provide support to their communities throughout disaster response, recovery, preparedness and disaster risk reduction. Find out more from the Building Resilience for Emergency Responses podcasts and case studies.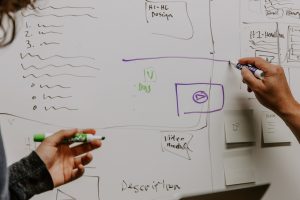 NCOSS, the Mental Health Commission of NSW and University of Canberra have developed these resources to enable community assets, such as local social sector organisations, to be a key part of community-led disaster recovery, and how to enable non-local organisations, such as government agencies and large NGOs to support them.
Examples of disaster risk reduction with community
Australia
My Resilient Neighbourhood Workshops - a Canberra Region Joint Organisation initiative
Simtable hazard mapping - LGNSW initiative
WARNING: videos contains images and stories of bushfires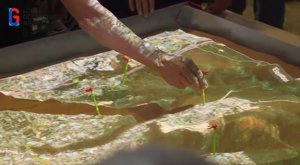 International
United Nations Office for Disaster Risk Reduction
Engaging Children and Youth in Disaster Risk Reduction and Resilience Building
Using Traditional and Indigenous Knowledges for Disaster Risk Reduction