NCOSS 'Leading in Crisis Recovery': Creative Facilitation- Meetings that Matter

NCOSS 'Leading in Crisis Recovery': Creative Facilitation- Meetings that Matter
September 23, 2020 @ 1:00 pm

-

2:30 pm

$55.00
Workshop fee:
NCOSS member: $30 + GST per session
Non-member: $50 + GST per session
Members will need to login to view member rates when registering below. If you are not logged in as a member, you will not have access to member rates. Please contact NCOSS on info@ncoss.org.au for assistance.
Back by popular demand, this is a repeat of the session held on 6 August 2020.
We are social creatures, fundamentally wired for socialising, playing and creating together. To release that energy into our meetings, we need to disrupt some conventions. We need to have fewer presentations and more conversations. We need to free people to move around, rather than remaining pinned to their screens.
We need to create a more level playing field in virtual meetings, a space in which everyone feels able to contribute, so we don't 'get stuck listening to the usual suspects'.
In this 90-minute virtual meeting, an encore of the very well-received session in August, Viv McWaters of Creative Facilitation and Lee Ryan of Springboard Ideas NZ will bring the latest thinking and experiences around online learning.
MEETINGS THAT MATTER-HOW TO CREATE MEMORABLE ONLINE EXPERIENCES
In this online session, we will explore ways to bring online meetings to life by using stories, analogue tools and activities that are relevant, memorable and enjoyable.
The session is designed to be entertaining as well as informative, to awaken your curiosity to further develop your online facilitation skills.
We will explore:
Different ways of using simple online activities to increase participation
How to shift people's thinking
Ways to share and respond to personal experiences
Who should attend?
Relevant staff and stakeholders of not-for-profit community organisations in New South Wales who are facilitating online conversations, events and learning.
============================================================================================
Viv McWaters, learning facilitator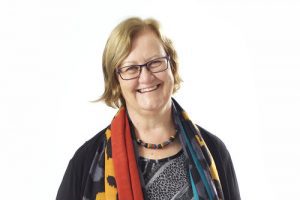 Viv is the co-founder of Creative Facilitation. She works with groups to help them tackle difficult issues, connect with each other, and understand different perspectives. Viv is based in Australia and works internationally, delivering workshops and facilitation training in over 40 different countries.
Viv is also the co-author of the book Creative Facilitation, and the Creative Director of a range of facilitation training, from novice programs through to masterclass sessions.
Lee Ryan, co-facilitator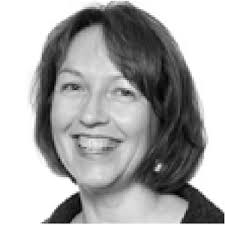 Lee is a Director at Springboard Ideas based in Auckland. She works with experience design and insight teams on strategy and innovation. She's all about strategic roadmaps, facilitating co-creation sessions, using digital tools for journey mapping, and co-developing gamified approaches to business challenges.
Workshop fee:
NCOSS member: $30 + GST per session
Non-member: $50 + GST per session
Register now to secure your place.
To optimise the online environment, this session has a maximum number of 30 participants.
Deadline to register is COB Wednesday 22 September, subject to availability.
You will receive a dedicated web link upon confirmation of the event and prior to the date.
Registered participants will have access to handouts after the event.
Cancellation policy:
Update 17/9. This is now a confirmed event. Workshop fees are non-refundable but transferable (to another person attending in your place on the same day).   
Standard cancellation clause: An event may be cancelled if a minimum number of registered participants is not reached. If that happens, you will receive a cancellation notice approximately 3-5 working days prior to the event. You will also be refunded the full amount if an event is cancelled by NCOSS.
Become an NCOSS Member.
It's easy to join. Visit this page and join today.
When you join NCOSS, you join an institution with over 80 years of knowledge, expertise and history working to progress social justice and shape positive change in New South Wales.
Queries about this webinar series to:
info@ncoss.org.au (link sends email); ATTN: Training
Check out post-event resources from NCOSS 'Leading in Crisis Recovery' series.