NCOSS kicked off its New Perspectives Series for 2017, last Thursday, 4 May 2017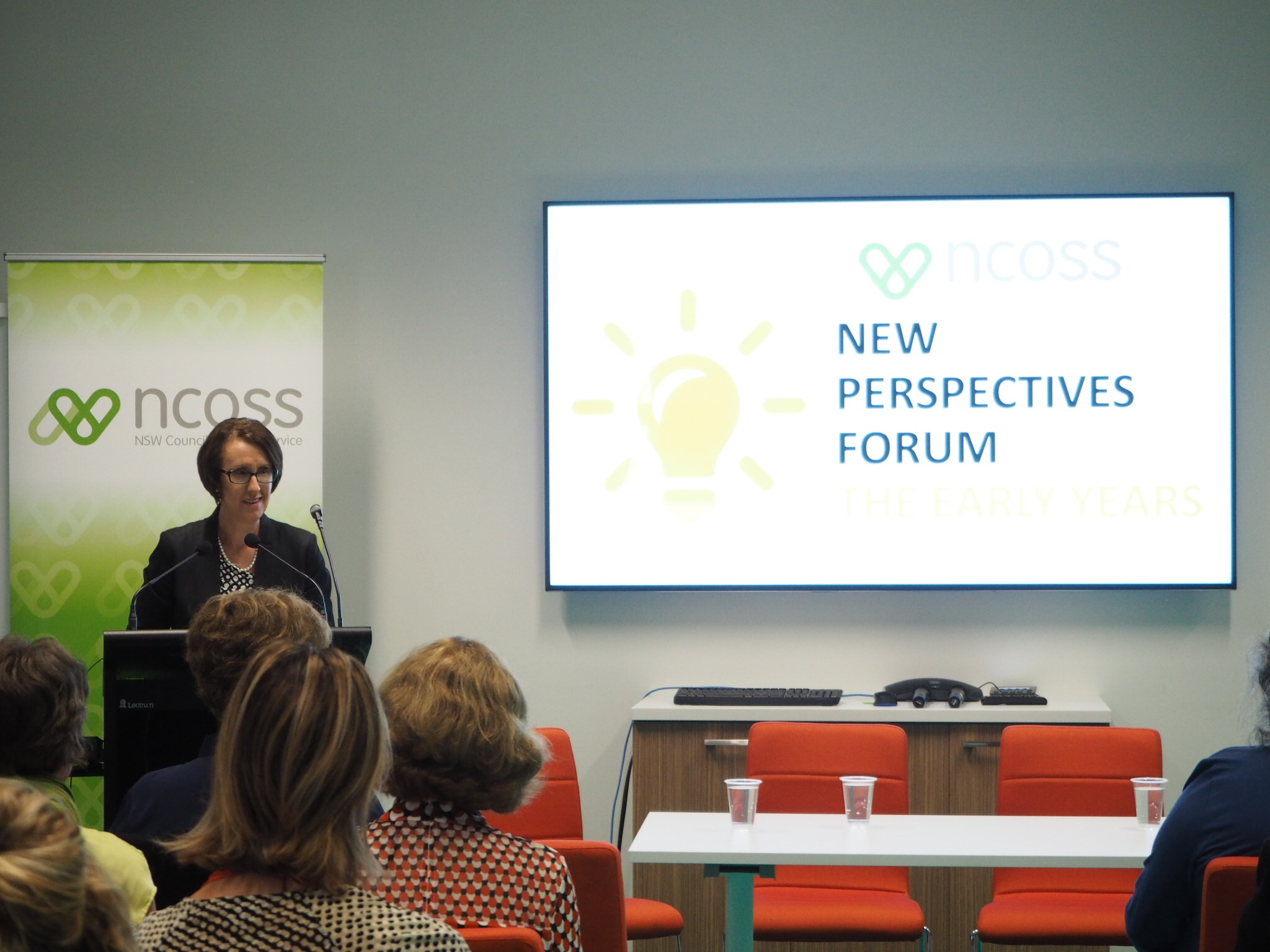 Last week NCOSS members and other stakeholders came together to hear about innovative initiatives securing better outcomes for vulnerable children as part of the NCOSS New Perspectives Forum: The Early Years.
It's a stark and staggering statistic that 1 in 7 children in NSW live in poverty. We know that this experience is likely to shape these children's entire life course with the experience of poverty and disadvantage linked to poorer health and education outcomes, behavioral problems, and housing and food insecurity. The experience also has long term impacts on employment prospects, health outcomes and sense of wellbeing.
Leslie Williams, MP, Parliamentary Secretary for Regional and Rural Health, opened the forum, followed by a warm welcome from host Andrew Johnson, the Advocate for Children and Young People.
Our panelists included:
John Eastwood, Director of the Healthy Homes and Neighbourhoods initiative that is successfully bringing diverse agencies together in a whole-of-family approach to health and social needs
Prof. Lynn Kemp, Director of Translational Research and Social Innovation (TReSI) at Western Sydney University and designer of the Maternal Early Childhood Sustained Home-Visiting Program.
Sherri Humphrys, Manager, Quality and Implementation with the Family by Family HUB an initiative of the The Australian Council for Social Innovation.
Discussions highlighted the importance of ensuring solutions are designed with families, and owned by communities, with Sherri Humphrys demonstrating this approach in practice. Lynn Kemp called for a shift from the language of 'needs' to a focus on ensuring families have the capacity and resources to meet these needs. It is here that our investment should be directed. John's presentation described the process of collaboration, and the importance of responses grounded in strong evidence.
If you are interested in being more involved in our Children in Poverty Campaign, please get in touch with Policy Officer, Caroline Dimond at caroline@ncoss.org.au
NCOSS New Perspective Series 2017
Our New Perspective Forums highlight new, innovative and effective approaches to improving outcomes for people experiencing poverty and disadvantage. They provide an opportunity for our members and other stakeholders to contribute to discussions about how we might work together to build more equitable and inclusive communities.
We will be releasing the full schedule for the 2017 series shortly!