Day 5 of the Commision on the Status of Women reinforced the idea that women can achieve literally anything they put their minds to. Here's Keira and Lauren's reflection on work two nurses are doing in Jerusalem and the difference this is making to people's lives.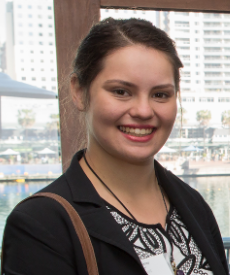 Keira Jenkins
Amidst what they refer to as 'chronic armed warfare,' Julie Benbenishty and Naela Hayek are uniting nurses in Jerusalem. The pair work in a hospital in the city where the warfare between between Jewish inhabitants and Arabic is rife.
But in the hospital, nurses treat the patients, no matter their religious or cultural background, equally.
It is their job, but once those patients left their hospital, or were even transferred to a different hospital, it was near impossible for Dr Benbenishty and Ms Hayek to follow up on how that patient was recovering.
So they started a group of nurses across Jerusalem from all different backgrounds, meeting in 'safe places' where both Palestinians and Israelis were allowed to go. It took time for trust to build between them, but now they are workshoping, researching and working on publishing an article together.
Although the World Health Organisation told the women their article was too political for them to publish, although their respective countries of residence would likely punish them for publishing an article with the names of both Arab and Palestinian women on it, together, they are doing it.
Nurses in the Middle East, as they call themselves, are a prime example of a successful partnership against all odds. They are proof that when we work together, instead of folding to the pressures of society to compete or fight amongst ourselves women can achieve literally anything we put our minds to. These women are proof that even amongst the most politcally charged and long standing warfare there is hope for change and justice.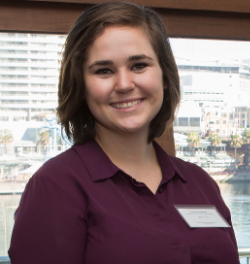 Lauren Stanley
My favourite session of Friday was one of the most memorable of the whole week for me. It was a forum about supporting the global nursing and midwifery workforce. Two nurses from Jerusalem gave a joint presentation about their work in a conflict zone, where the nurses from Palestinian and Israeli occupied areas could not correspond to such extent that the patients were required to convey their own care instructions when moved between hospitals. So these nurses saw the need to connect Jerusalem nurses, so that they could share information, techniques and even do research together. From this was born a small group which met on neutral territory and talked shop with absolutely no mention of politics, they met every two months and very slowly built a professional community of trust. From this grew an annual conference with nurses and midwives attending from 127 countries. At each conference the attendees work cross-state lines to ensure people can all obtain visas, they submit research, write papers, and work together in a professional capacity. This presentation stayed with me so solidly because it really is a testament to how women working together can achieve really valuable and needed change. It reminds me of the side event held by the Canadian Government on the Tuesday night where Cherrah Giles said that their movement, "was founded with women meeting in their homes". These extraordinary movements and changes are borne from the simplest, most grass roots origins, but they are so effective and are so important!
With thanks to the sponsors that made our young women reps' trip possible: