Paralegal, Women's Homelessness Prevention Service (WHPS)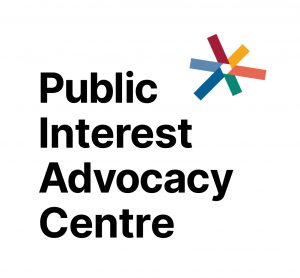 Busy legal practice, providing responsive, individualised service
WHPS provides specialist legal, and non-legal support for women
3 days per week, 12-month fixed term contract initially
The Public Interest Advocacy Centre is a leading social justice law and policy centre. We build a fairer, stronger society by helping to change laws, policies and practices that cause injustice and inequality.
PIAC offers a dynamic workplace where wellbeing is promoted, and flexibility supported.
The Women's Homelessness Prevention Service (WHPS) is part of PIAC's Homeless Persons' Legal Service (HPLS). It provides specialist, holistic support including to women including trans and gender diverse women. It particularly seeks to reach victim-survivors of domestic and family violence who:
are at risk of being evicted, homeless, and/or facing other barriers to accessing and maintaining safe and stable housing and/or
have been policed or charged with criminal offences.
You will support the work of the WHPS and assist with administration for the HPLS team, including:
Managing and processing client files including drafting outcome letters
Appointment setting including for clients in custody, and reception cover
Liaising with clients and stakeholders including police, courts and corrections
Reporting to the Senior Solicitor, WHPS, you have experience providing administrative support in a legal practice, including drafting correspondence, an ability to prioritise workload and develop workflow systems and processes, intermediate MS Word and Excel skills, accurate and efficient data entry skills and a familiarity using a database. Your attributes include:
Capacity to exercise sound judgement in dealing with sensitive, confidential matters
Confident and courteous approach to assisting a range of people
Ability to work cooperatively in a team
PIAC strongly encourages applications from Aboriginal and Torres Strait Islander people and people living with a disability.
If you would like to contribute to the work of the WHPS and support women who are at risk of or experiencing homelessness or who are in contact with the criminal legal system, please send your resume along with a covering letter and responses to the knowledge, skills and experience section included in the position description. Your application should be no longer than 6 pages in total.
Details
| | |
| --- | --- |
| Applications Close | November 26, 2023 |
| Job Board | NCOSS Community Jobs |
| Job Category | Administrations & Support |
| Job Field | Legal |
| Employment Basis | Part Time |
| Location | Sydney CBD |
How to Apply
Inquiries should be directed to Natalie Purcell, Managing Solicitor, HPLS via jobs@piac.asn.au.
Please send your application to jobs@piac.asn.au, including Paralegal, WHPS in the subject field.
Please note the application close date is 26 November 2023 and we'll contact you following that date to provide an update on your application. The start date for this position will be 5 February 2024.
Public Interest Advocacy Centre