NCOSS 'Human Rights Approaches in Social and Community Services' - 2021 learning series

NCOSS 'Human Rights Approaches in Social and Community Services' - 2021 learning series
Sessions in the inaugural 2021 series (below) have concluded. Much thanks for your keen interest, positive feedback and active participation.
For 2022 programme and recordings, please visit 2022 Human Rights-based Approaches in Community Services'. 
2021 presentation recordings
To view the publicly-available presentations from the first series, please click below. 
RECORDINGS & RESOURCES FROM 2021 'NCOSS HUMAN RIGHTS APPROACHES-LEARNING SERIES' 
---
Don't miss this FREE unique learning opportunity from NCOSS.
---

Human Rights-Based Approaches in Community Services
---
As community sector leaders, advocates and service practitioners, we are called to be 'inclusive', 'equitable' and 'non-discriminatory' when supporting people in our services. We are right there in the frontlines in the "establishment of a more rights-protective environment that not only responds to crises, but provides the foundation for future peace" (Noddings 2005).
"Human rights education encourages using human rights as a frame of reference in our relationships with others…encourages us to critically examine our own attitudes and behaviours and, ultimately, to transform them in order to advance respect for the rights of all." 
- Human rights education in the national school curriculum: Position Paper of the Australian Human Rights Commission, 2011
Now is the time to reflect. 
In these words of Arundhati Roy, Indian novelist and human rights activist-
"Historically, pandemics have forced humans to break with the past and imagine their world anew. This one is no different. It is a portal, a gateway between one world and the next. We can choose to walk through it, dragging the carcasses of our prejudice and hatred…Or we can walk through lightly, with little luggage, ready to imagine another world. And ready to fight for it."  - A Roy, April 2020
---
Learning Goal
In this live Zoom lecture series, you will know more about overarching concepts and tools, so you could nurture and grow human rights-based approaches in your community service practice, advocacy and leadership.
Who should attend
NSW not-for-profit peak body and sector leaders, advocacy leaders and relevant stakeholders who work with and across all models of community-based work.
---
Sessions, Dates and Topics (Zoom live events)
---
Session 1. Human Rights Approaches as Practice in Service Provision 
Wednesday 21 July 2021 (11:00 am to 12:30 pm)
Human rights approaches in the practice of social and community services.

Tools and templates that support Human Rights approaches in social and community service practice.

Case studies on how social and community service providers have used human rights-based approaches in their service provision and operations, and how advocating for the human rights of vulnerable service users has enhanced service provision, as well as benefitted the organisations and the service users themselves.
---
Session 2. Human Rights Approaches in Leadership
Wednesday 28 July 2021 (9:30- 11:00 am)
Opportunities for change towards integrating human rights approaches in social and community services.

Tools and templates that enhance a Human Rights culture in organisations and the social and community service sector.
---
Session 3. Human Rights and Advocacy Leadership: Towards a Human Rights Charter in NSW 
Wednesday 4 August 2021 (10:00-11:30 am)
Importance of Human Rights education
Strategies on building a Human Rights culture in the social and community service sector.
The case for a Human Rights Charter in NSW
---
Our learning facilitators
In 2012, the Australian Human Rights Commission engaged a pioneering team from NSW TAFE to develop a course specifically for the community service sector. This was piloted in Metro Sydney with outstanding results. NCOSS is pleased to have been able to engage the same team (Amrit and Paula) for this lecture series.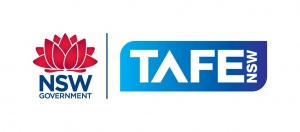 AMRIT VERSHA and DR PAULA ABOOD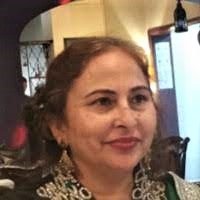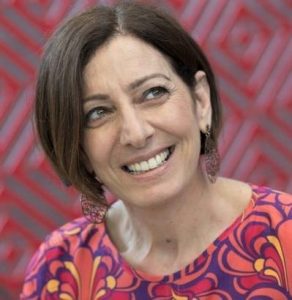 Amrit and Paula have been leading Human Rights Education in vocational, education and community settings since 2012. They have designed curriculum frameworks, developed resources, and taught the first accredited Human Rights Skill Set for the community services sector in 2016, in partnership with the Australian Human Rights Commission. The skill set was embraced by the sector, with over 200 workers from Western Sydney enrolling and completing the course.
Amrit and Paula have worked for over three decades in the community services sector, advocating for human rights culture and approaches to underpin practice and governance. They have both developed capacity-building initiatives, programs, projects and services in the areas of settlement, family violence and anti-racism, using arts and culture as tools for social and systemic change.
Amrit has researched and published on the issues of family violence, leading to the development of several prevention programs for newly- arrived migrants and refugees, and was presented with a national accolade by the National Association of Child Abuse and Neglect (NAPCAN). Paula received the 2013 Australia Council's Ros Bower Award for lifetime achievement in community cultural development practice with immigrant and refugee settler communities, and a fellowship in 2018 to write a monograph on the participation of children and people from refugee backgrounds in cultural life.
Amrit and Paula both work in TAFE NSW. Amrit is the Head Teacher of Community Services Section, and Paula is Senior Education Officer, Multicultural Engagement.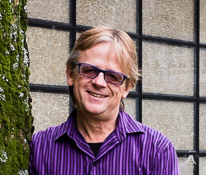 DR LOUIS SCHETZER
Louis is the National Policy and Advocacy Manager for the Australian Lawyers Alliance and is a teaching fellow with the Faculty of Law and Justice at the University of NSW.
He has over 25 years' experience working in community legal centres, legal aid commissions and Aboriginal legal services in Victoria, New South Wales and the Northern Territory.
From 2004 to 2008, Louis worked as a senior policy officer within the Victorian Department of Justice, managing several projects including the drafting and implementation of the Victorian Charter of Human Rights and Responsibilities.
Louis completed his PhD in 2018. The focus of his doctorate research was the application of legislative human rights charters to non-state actors who are contracted to provide public services on behalf of the state. He has authored several publications, chapters and policy papers on human rights, homelessness and consumer participation.
---
RSVP, wait list & cancellation guidelines
To optimise the learning environment, this event is subject to a minimum number of participants as well as a maximum per session.

You will receive a Zoom link for each session after your registration/closer to session date.

In case of a 'waiting list', NCOSS reserves the right to manage the rego list and 'expressions of interest' as it deems appropriate. 

In the event of an unavoidable cancellation, NCOSS will endeavour to notify you at least five business days in advance.
QUERIES TO: info@ncoss.org.au (ATTN: Training)
---
Click to join the 'Human Rights Act for NSW' campaign.
---
NOT A MEMBER OF NCOSS?  JOIN TODAY! Click here to learn more about membership categories.