Human Rights-Based Approaches in Social Services 2022 (recordings & resources)

Virtual Event
Human Rights-Based Approaches in Social Services 2022 (recordings & resources)
December 31
Virtual Event
Free
2022 Human Rights discussion recordings and resources 
Thanks again to those who participated in the three-part 2022 'Human Rights-Based Approaches in Community Services' online discussion series. 
The learnings we gleaned are worth revisiting again and again. Here are the recordings; let us know what you think.
Human Rights Approach: Working with People with Lived Experience (PWLE) 
Intersectionality and Human Rights Approaches
First Nations and Human Rights Approaches
---
2021 Human Rights discussion recordings and resources
In the 2021 series, we looked at key principles and case studies around "Human Rights Approaches in Service Provision", "Human Rights Approaches in Leadership" and "Human Rights and Advocacy Leadership: Towards a Human Rights Charter in NSW". 
View themes and publicly available presentations here- NCOSS 2021 Human Rights discussion resources. 
---

Human Rights-Based Approaches in Social Services (2022)
---
"Human rights education encourages using human rights as a frame of reference in our relationships with others…encourages us to critically examine our own attitudes and behaviours and, ultimately, to transform them in order to advance respect for the rights of all." 
- Human rights education in the national school curriculum: Position Paper of the Australian Human Rights Commission, 2011
"Historically, pandemics have forced humans to break with the past and imagine their world anew. This one is no different. It is a portal, a gateway between one world and the next. We can choose to walk through it, dragging the carcasses of our prejudice and hatred…Or we can walk through lightly, with little luggage, ready to imagine another world. And ready to fight for it."  - A Roy, April 2020
---
Goal
In these continued conversations, we dig deeper into domains that address ever-important and timeless issues, whilst keeping our eyes on the same ultimate goal:
To nurture and grow human rights-based approaches in our community service practice, advocacy and leadership.
Who should attend
NSW not-for-profit peak body and sector leaders, advocacy leaders and relevant stakeholders who work with and across all models of community-based work.
---
2022 sessions and topics
---
Session 3 (completed). First Nations and Human Rights Approaches 
Wednesday 1 June 2022 (1:00-2:30 pm, online)
This session explores a framework for anti-racist engagement with First Nations people.
Introduction: First Nations and human rights approaches

Self-determination as foundation principle

Cultural safety as foundation practice

Focus: UN Declaration on the Rights of Indigenous Peoples
We will seek to answer these questions -
What does a human rights approach deliver for First Nations' peoples?

How does, or how can, it make a difference at both the individual and community levels?
Discussion facilitators: Amrit Versha & Dr. Paula Abood from 3rd Space
In this session, we'll be in conversation with...

June Riemer
June Riemer is a Dunghutti woman and Deputy CEO of the national peak representative organisation, First Peoples Disability Network – of and for First Peoples with disability. June has worked in the disability/community sector for over 40 years and shares her knowledge in an advisory capacity across multiple boards and reference groups, ensuring the rights and culture of first peoples are represented, respected and protected. June has represented Australia's First People with disability alongside Indigenous leaders, leaders living with disability at the United Nations in both New York and Geneva. June is a fearless advocate for those who do not have the opportunity to be heard. She has shown exceptional leadership as considerable changes occurred nationally in the disability sector. She has led multiple national conferences and training workshops with the goal of ensuring that Aboriginal and Torres Strait Islander people do not get left behind, are included and have culturally appropriate access to the National Disability Insurance Scheme.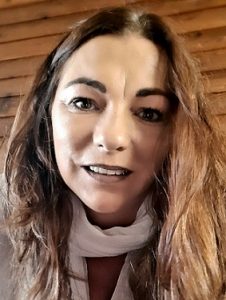 Michelle Rogers
I am a Wiradjuri woman, Dabee descent. I have been visiting on Bundjalung Country in Lismore over half of my life. I have a long-standing professional background in NSW Housing Services, NSW Child Protection, NSW Out of Home Care, Relative Assessments, Cultural planning and as a Specialist in both Practice & Permanency. I believe that by investing in families using culturally embedded practice, children can live at home safely, held in the security of their extended and kinship family webbing. I believe there are times children need to be made safe by living elsewhere, providing opportunity for change and time for community to surround families in distress, redirecting and enabling healing space.
Understanding culture as a way of living and being is essential to healthy identity and maintaining connection to community and Country is a requirement for holistic wellbeing. Self-determination, empowerment and communal investment are more than words to me – they are the launch pad for relationship-based practice, the foundation of engagement.
I am a professional presenter on Aboriginal family models of practice which prioritize embedding cultural intelligence into every day decision making. I am a well-considered planner and strategist of programs and projects that enable change, strengthen kinship and family networks with considerable sector knowledge, attained both through study and life experience.
---
Session 2 (completed). Intersectionality and Human Rights Approaches 
Wednesday 25 May 2022 (1:00-2:30 pm, online)
This session explores human rights approaches and intersectional praxis.
Introduction: A human rights approach and intersectionality

Principles of a human rights-based intersectional framework

Intersectionality as critical inquiry and praxis

Focus: Intersectionality and Identity
Speakers: Dr. Paula Abood and Amrit Versha from Third Space
---
Session 1 (completed). Human Rights Approach: Working with People with Lived Experience (PWLE) 
Wednesday 18 May 2022 (1:00-2:30 pm, online)
This session introduces the principles and practice of human rights approaches that underpin the NCOSS Lived Experience Framework.  
Introduction - A human rights approach to developing a Lived Experience Framework

Principles of a human right-based Lived Experience Framework

Practices of a human rights-based Lived Experience Framework

Focus: People with Lived Experience (PWLE) and Advocacy
Speakers/facilitators:
Elyse Cain (NCOSS A/Director Policy & Research) will introduce the NCOSS framework.

Dr. Paula Abood and Amrit Versha from 3rd Space will facilitate discussions. 
---
Our discussion facilitators
In 2012, the Australian Human Rights Commission engaged a pioneering team from to develop a course specifically for the community service sector. This was piloted in Metro Sydney with outstanding results. NCOSS is pleased to have been able to engage the same team (Amrit and Paula) for this discussion series.
AMRIT VERSHA and DR PAULA ABOOD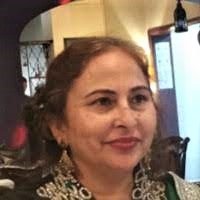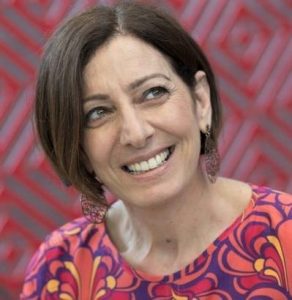 Amrit and Paula have been leading Human Rights Education in vocational, education and community settings since 2012. They have designed curriculum frameworks, developed resources, and taught the first accredited Human Rights Skill Set for the community services sector in 2016, in partnership with the Australian Human Rights Commission. The skill set was embraced by the sector, with over 200 workers from Western Sydney enrolling and completing the course.
Amrit and Paula have worked for over three decades in the community services sector, advocating for human rights culture and approaches to underpin practice and governance. They have both developed capacity-building initiatives, programs, projects and services in the areas of settlement, family violence and anti-racism, using arts and culture as tools for social and systemic change.
Amrit has researched and published on the issues of family violence, leading to the development of several prevention programs for newly- arrived migrants and refugees, and was presented with a national accolade by the National Association of Child Abuse and Neglect (NAPCAN).
Paula received the 2013 Australia Council's Ros Bower Award for lifetime achievement in community cultural development practice with immigrant and refugee settler communities, and a fellowship in 2018 to write a monograph on the participation of children and people from refugee backgrounds in cultural life.
---
QUERIES TO: info@ncoss.org.au (ATTN: Training)
---
NOT A MEMBER OF NCOSS?  JOIN TODAY! Click here to learn more about membership categories.