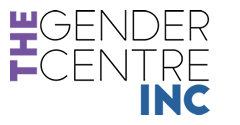 PERMANENT PART TIME 28 HRS PER WEEK
We're looking for an experienced, motivated and dedicated Outreach caseworker with a  minimum of 2 years' experience preferably working in the health and social welfare sector  to be part of The Gender Centre's team. 
Hours, of employment, 28 hours per week (4) days 9am to 4.30pm and (1) day 4.30pm till  midnight. 
Salary: CSW Grade 2 SACS level 2 plus superannuation and salary packaging. 
Website: www.gendercentre.org.au 

Position Brief 
The Outreach worker works closely with the case management team and provides case  management and outreach to support and empower people in the transgender community  who may be struggling with various health and welfare issues 
This position delivers day to day service delivery through outreach services to street based  transgender sex workers providing safer sex and drug using equipment where required, the  outreach position takes the lead role in supporting clients with referrals and information  regarding first steps of transitioning what to expect, risks vs benefits common side effects  mental health supports, fertility preservation options as well as linking clients into support  groups. The position is responsible for the design and delivery of health related workshops  to the community relating to D&A issues HIV/AIDS STI's BBV's and aspects of transition, as  well as providing a comprehensive range of case management initiatives and housing  supports to our community and housing clients who are homeless or at risk of becoming  homeless 
The Gender Centre is an Equal Opportunity Employer and suitably qualified transgender and non transgender applicants are highly encouraged to apply. 
Details
| | |
| --- | --- |
| Applications Close | December 17, 2021 |
| Job Board | NCOSS Community Jobs |
| Job Category | Psychology & Counselling, Social Work |
| Job Field | LGBTIQ, Mental Health and Counselling |
| Employment Basis | Part Time, Ongoing |
| Location | Inner West Sydney |
How to Apply
To apply please read the full Job Description and answer all of the essential criteria separately Submit your responses along with your current cv and a cover letter  
Please read our Guide to Applying when preparing your application.
The successful applicant must be willing to submit a current Criminal Record and Working with  Children Check as a condition of employment and must have a current NSW Driving Licence. 
For more information and a current Job description contact the Executive Director on 90555341 or Email at ed@gendercentre.org.au 
Closing date: 17th December 2021
The Gender Centre Inc
The Gender Centre Inc: is a specialist state wide Government funded organisation that has  been providing services to the Transgender and Gender questioning community and their  families of NSW for the past 38 years.  
The Gender Centre provides services across four domains  
Psychosocial supports and wellbeing

Health

Homelessness

Education