NSW Budget NCOSS learning sessions

Virtual Event
NSW Budget NCOSS learning sessions
December 30
Virtual Event
Free
For such a complex topic, the information was clear, concise and easily digested.
Such a fabulous session, we've identified a number of steps we need to take to prepare for budget day.
So helpful and practical, especially for our under resourced sector where we likely wouldn't have been able to get across the breadth of this info so easily and concisely.

       - 2023 discussion participants
---
The 2023 online session was held on 15 August.
Please view the recording (excludes Q&A portion), and check out the resources below. Thank you for your interest and participation.
KEY RESOURCES (2023 session)
Resources shared by meeting participants (2023 session) 
---
UPDATE, April 2023
This session will now be held on 15 August (instead of 13 June), following Treasurer Daniel Mookhey's announcement that the NSW Government's 2023-24 Budget will be handed down in September.
Other readings: NSW Treasurer hands down economic statement ahead of September Budget
---
2023 NSW Budget NCOSS learning session
The NSW Budget is the most important annual political, economic and social document in the state. It is the mechanism by which the NSW government appropriates or raises funds for statewide community services and programs.
Scrutinising and advocating for appropriate budgets are an important part of NCOSS' work.
Join us as Catherine McGovern (Principal, Evaluate Consulting) gives a primer as well as refresher on the NSW Budget process.
15 August 2023, 1:00-2:30 pm
---
Topics
NSW Budget process

New government priorities

What's in a Budget?

How to approach a Budget: PREPARING WELL

The Budget – source of information

Structure of the Budget papers

Reading Budget Papers

Pitfalls

How to check your information
---
Who should attend
NSW not-for-profit peak body/sector leaders and workers, and relevant stakeholders who work with and across the NSW social services sector.
Staff who would like an introduction or refresher to the NSW Budget and abovementioned topics.

Sector 'experts' who would like to contribute knowledge, questions and 'tips'.
---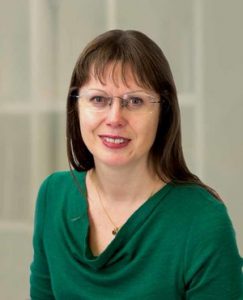 Catherine McGovern (learning facilitator)
Catherine is Principal and co-founder of Evaluate, an economics consultancy with offices in Sydney and Melbourne. Evaluate specialises in social policy, including healthcare, ageing, social justice and education.
Catherine brings a wealth of experience to this session's discussion, having worked in and with government for nearly 30 years- as a consultant, adviser and government relations specialist.
Catherine began her career in merchant banking before becoming a political adviser in the federal industry portfolio in the late 1990s. From there, she worked in senior executive roles in the health and pharmaceutical industry in both Australia and Europe.
Returning to Australia, Catherine joined Medibank in 2009, and worked as General Manager of Government and Public Affairs for nearly 3 years, before founding her own consultancy in 2012.
Catherine is a graduate of the Australian Institute of Company Directors, a past board member of Melbourne City Mission and Victoria Legal Aid, and a current board member of Marriott Support Services.
---
2022 NSW Budget learning session 
Video recording of NCOSS 2022 NSW Budget online session
NCOSS NSW Budget pdf presentation-Evaluate, June 2022
---
Queries about this session to: info at ncoss.org.au (ATTN: Training)