NCOSS Advocacy Toolkit for 2023 NSW Policy Platform: recording & resources

Virtual Event
NCOSS Advocacy Toolkit for 2023 NSW Policy Platform: recording & resources
December 31
Virtual Event
Free
This online event has passed, but the learnings remain relevant. We hope you find the resources below useful in some way for your advocacy work.
Please click on the links below for event resources.
Video recording
A publicly available recording of NCOSS and CREATE Foundation's presentations is HERE.
For Australian Public Affairs' (Nick Trainor's) content, you may email Nick HERE.
Slide deck-  Advocacy from sector lens-CREATE Foundations, M Kapoor
Links that were shared by participants 
See the report + interactive maps. Provides an overview of housing stress for the whole NSW. You can drop in to postcodes to check out rental affordability for the suburb or town. You can also look at the same place by household type, e.g. low income workers, pensioners, hospitality workers.
According to AIHW data released yesterday (8/12/22), over 1000 people in NSW left an institutional setting (gaol, hospital or OOHC) into homelessness. 
---
Some feedback to this session
Magnificent tools - thank you for developing these! I do some independent advocacy and these are useful for self-advocacy as well as organisational level advocacy.
Great campaign -  all the theory of Community Development and Advocacy in practice - so important to have these campaigns community informed and driven.
Thank you very much for the practical approaches to advocacy. Super helpful!
---
'Next steps'
---
Online discussion
NCOSS Election Advocacy Toolkit for 2023 NSW Policy Platform: Working Together for a Fairer NSW
Friday 9 December 2022, 11:00 am - 12:00 pm 
---
Introduction
The NSW state election on 25 March 2023 is a real opportunity to work towards a New South Wales where everyone can access the basics, the resources and the supports we all need in order to lead a decent life.
Through consultations and a targeted, comprehensive research agenda, NCOSS has developed a policy platform called 'Working Together for a Fairer NSW'.
The policy platform sets out how the next NSW Parliament and the social service sector can work together to achieve a fairer NSW.
---
The session 
In this hour-long online session, you will learn more about NCOSS' 2023 NSW election advocacy toolkit, and how to use it in order to optimise your advocacy efforts.
You will hear practical tips from 'subject matter experts' on how to best advocate for your 'asks' with key decision makers.
---
Agenda 
| | | |
| --- | --- | --- |
|  11:00 |   Welcome and Acknowledgement of Country |   Ben McAlpine- Director, NCOSS Policy & Advocacy |
|  11:05 |   NCOSS election advocacy toolkit- presentation |   Ben McAlpine- Director, NCOSS Policy & Advocacy |
|  11:20 |   Minister's Office perspective |   Nick Trainor- Director, Australian Public Affairs |
|  11:30 |   Sector perspective |   Mohita Kapoor- NSW State Coordinator, CREATE       Foundation |
|  11:40 |   Discussion/Q&A |   All online participants |
|  12:00 |   Close | |
---
Guest speaker: Minister's Office perspective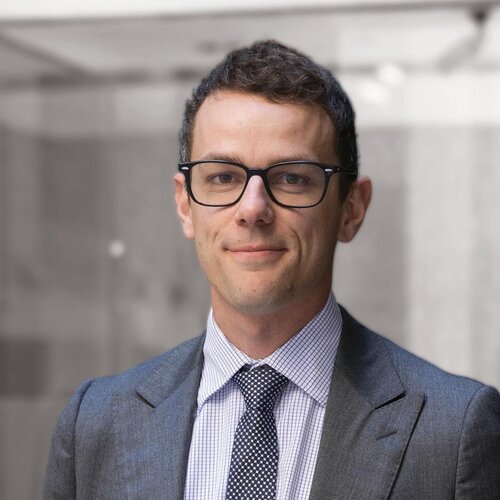 Nick Trainor - Director, Australian Public Affairs (APA)
Nick is an experienced campaigner with the Australian Labor Party – which he combines with his public affairs expertise to drive social policy reform.
Nick has worked with the ALP on the last three Federal election campaigns including the successful 2022 victory.
He applies his background in media and politics to areas of social policy debate and reform – bringing communities and governments closer together around the facts and reasons for change.
Read more about Nick here.
---
Guest speaker: Sector Perspective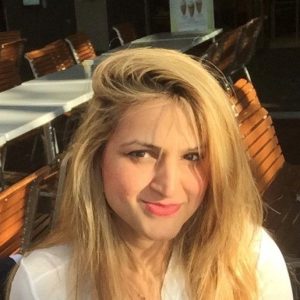 Mohita Kapoor- NSW State Coordinator, CREATE Foundation
CREATE Foundation is the national consumer body representing the voices of children and young people with an out-of-home care (OOHC) experience. Mohita will speak about CREATE's experience in successfully advocating for the NSW government to extend the age of  children in OOHC to 21.
The advocacy campaign was described as 'relentless' by a key stakeholder; and the state government's historic announcement is 'being applauded by CREATE Foundation as having significant potential to positively impact the life outcomes of the nation's largest care population'.
---
Who should attend
Small to medium-sized organisations across the NSW social service sector
Community and sector advocates
How to register
Attendance is free, but RSVP is required.
Please register via the RSVP button below. You will receive an online meeting link shortly thereafter.
---
Queries to:
advocacy@ncoss.org.au