Support decriminalisation of abortion and a more compassionate healthcare system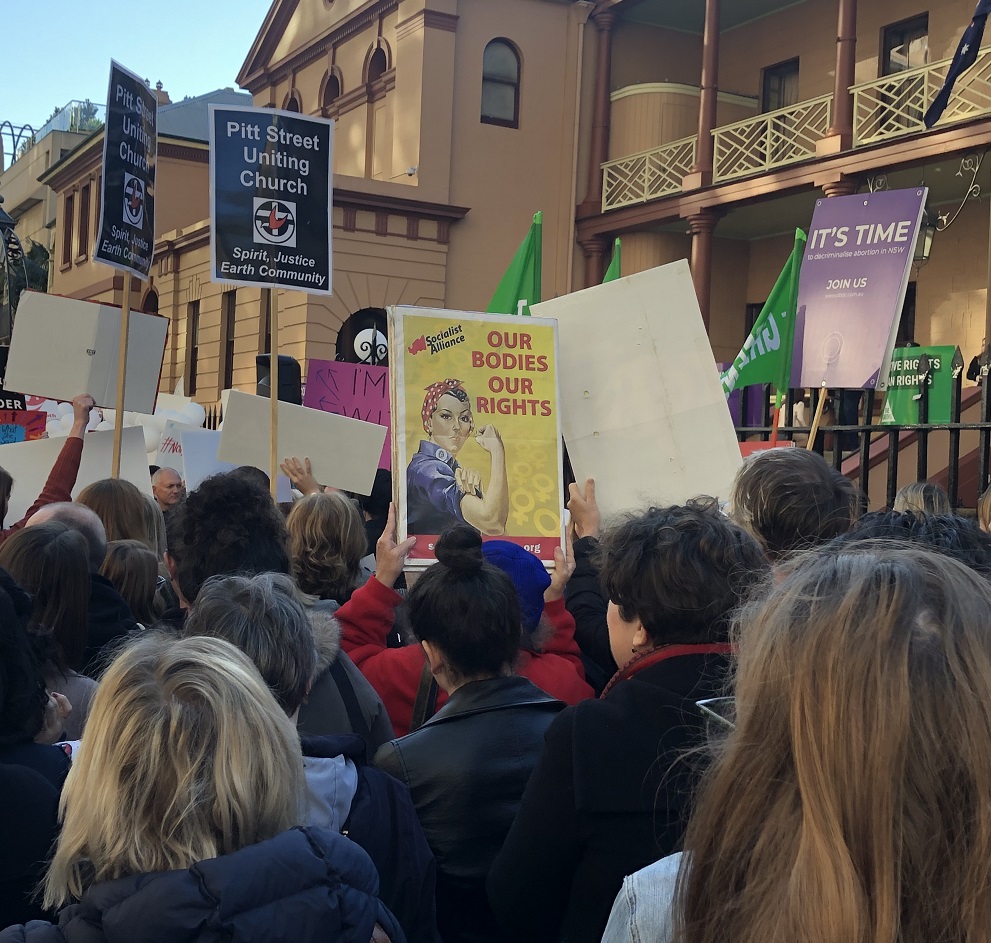 Right now our NSW Members of Parliament are debating historic legislation which would bring NSW in line with other states and territories, and decriminalise abortion.
The Reproductive Health Care Reform Bill 2019 is co-sponsored by 15 NSW cross party MPs, including the NSW Minister for Health who outlined the case for the Bill when opening debate yesterday.
This is historic legislation to progress women's rights and reproductive health in NSW. NSW is the only state or territory where abortion remains in the Crimes Act, and can be punishable by a maximum penalty of 10 years imprisonment for women and the doctors who perform them. Decriminalisation of abortion is more than an issue of legslation, it is one of compassion, dignity and women having access to choice and safe, adequate reproductive health care.
As a member of NSW Pro-Choice Alliance, NCOSS has joined with over 90 organisations in long campaigning for this change. The Australian Medical Association, the NSW Bar Association and the Law Society of NSW also support the Bill.
Now we can see this change become a reality – but we need your help. Some MPs are still undecided on how they will vote and they need to hear from you TODAY!
We need you to:
1. Call your local member of parliament to ensure they know that this issue matters to people and services in their electorate.
2. Email your local member (if you can't call) here or use our open letter (NSW Pro-Choice Alliance Open letter (link)) as a template.
3. Share with your networks and encourage them to contact you MP
Together we can make history for women in NSW!
Resources:
AMA  NSW 7 August - Unfounded Fearmongering on Abortion Puts Women and Doctors at Risk
NSW Pro-Choice Alliance Open letter - 6 August
Further campaign updates and messaging - NSW Pro-choice Alliance
MP's Unite Behind Reproductive Health Care Reform Bill
Reproductive Health Care Reform Bill 2019 - Minister Hazzard Speech - 6 August
See what your MP has said about the Bill 
Fact Sheets about proposed amendments 
Social media tools - NSW Pro-Choice Alliance Facebook, the Fair Agenda Facebook, and the Human Rights Law Centre Facebook will be providing regular updates and resources on the debate, as they emerge.