This year's Commission on the Status of Women has had a focus on the experience and the empowerment of Indigenous women around the globe - amongst many other things. One of our young women reps, Keira Jenkins brought her experience as an Aboriginal woman to the events she has attended, but she's also hearing a lot about the experience of women from other countries and how they are maintaining their culture.
One of our other reps Lauren Stanley talks about the benefits to the collective of empowering women in business.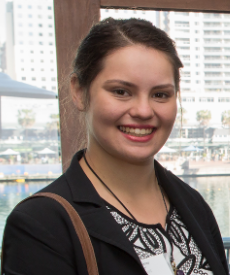 Keira Jenkins
CSW has been a unique opportunity to learn from my sisters across the world. I have heard powerful stories from Sami women, Canadian First Nations women, our Maori neighbours and of course the Aboriginal Australian women that are here with me.
I have seen the similarities in the problems faced by our women, and listened to everyones ideas and solutions. We have shared what is working and what is not, and really harnessed each others strengths.
I think our Government in Australia has a lot to learn from the Canadian, Nordic, Finnish, Swedish, and New Zealand women I have had the pleasure and the opportunity to meet. Sami woman Sanna Valkonen, from Finland, talked about how western definitions of cultural heritage are limiting to Indigenous ways of life and knowledge, at a session held at the Finnish Permanent Mission to the United Nations today.
"Separating the tangible and intangible aspects of culture is very artificial because Indigenous people see our culture as one whole." She also talked about Sami traditions, like reindeer herding, not being valued in society, although it is a very important practice to her people. "It's just seen as something that is preventing our people from taking up other 'more legitimate' forms of livelihood," she said. "80% of reindeer herders in Norway say they have been the subject of hate speech. This is villifying our Sami livelihoods."
She also touched on something I am very interested in, Indigenous peoples growing up and moving away from their traditional lands. "74% of Sami children are living in urban areas outside of Sami territory," she said. She asked the question, "how can we pass down our culture when these children are growing up away from that and being assimilated into Western culture?"
She then answered with an online school that teaches Sami culture to children no matter where they are. And I couldnt help but wonder if this may be helpful to Aboriginal children in Australia growing up off country like myself, or going to the city from their small remote community for their schooling, or even to keep children in culture if they find themselves coming into contact with the justice system or in foster care away from their people - which happens far too often to ignore.
Of the school Ms Valkonen said, "we need a presence so children can remember where they came from and create their own identity of being Sami. We have been the victims of cultural preservation policies that fail to take i to account the Indigenous perspectice."
This idea of children growing up off country and needing a safe space to construct their identity resonated with me. As a kid growing up away from my traditional country, and with a non-Indigenous mother, I struggled with my identity. No matter how hard my parents tried to tell me to always be proud of everything I am, there was always someone there to tell me that I was not Aboriginal enough and that I was not what an Aboriginal person should be, or that I was different to what a 'real' Aboriginal person would be and that I should be ashamed of my heritage.
I wish that I had the opportunity to learn about and embrace my culture much more than I did when I was younger.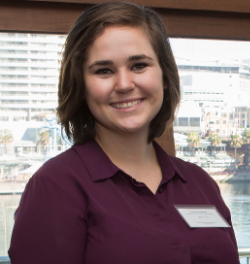 Lauren Stanley
Today my favourite session was a side event held by the South Korean Government and the International Council of Women. I was particularly interested in one speaker, Meg Jones, an Australian who is the Director of Economic Empowerment at UN Women. She spoke with vigour about ways to enact tangible and sustainable cultural and economic change in women's lives. Firstly she urged the audience to hold their governments accountable through the power of the collective. Jones shared many interesting facts, but the one which struck a chord with me most strongly was that companies spend less than 1% of their budgets on businesses that are owned by women. She continued, explaining how that selective procurement of goods and services could have a huge impact on individual women, but also improve the outcomes for the collective. As businesses owned by women grow, they employ more women, considering that Jones explained that 90% of women's pay gets spent on the health and education of their children, I would consider investing in women owned businesses a win for the future too.
With thanks to the sponsors that made our young women reps' trip possible: