Speaking from the first day of the Commission on the Status of Women the NCOSS young women's representatives report back on the experiences of women and girls pursuing gender equality around the world.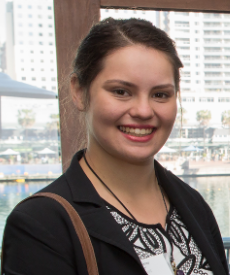 Keira Jenkins
In 2013 Afghan activist Noorjahan Akbar began the Free Women Writers movement. She asked for submissions and got an overwhelming response. When the collection of stories was published, there were 1,500 copies printed because that's all they could afford to print. Those copies sold out in a month. Ms Akbar said it was warming to know that they sold out so fast because it meant there was a thirst for 'real feminist literature' in Afghanistan. This woman, and the women who participated in that book are brave. They are strong. They have had responses to their writing from all over the the world and they are my newest heroes.
Ms Akbar said the book was her way of making sure Afghan women's voices were uplifted. She said to the group sitting in that room something that may seem groundbreaking for some, but to me - and many of the other young women I have met over the past year - it is obvious. But she said it so beautifully that i must relay it here:
"Afghan women have never been silent. I guess the question is whether we're listening or not."
And it is the same all over the world. Brave strong women have spoken out and raised their voices for years but they have fallen on deaf ears who blame our voices for being too quiet.
I have been told I am too loud, too intense, too much to handle. I look around at the women speaking at CSW and I wonder if they've ever been told the same. I wonder what keeps them going when they're told they are voiceless, but when they dare use that voice they are hushed into a corner.
The women involved in Free Womens Writers have stood up, they have used their voices, they will change the world, and should be an inspiration to women all over. Their fight has been different to mine but despite that, their stories resonated in my heart. They have inspired me to keep using my voice, to keep using the opportunities i have to help change the world because, to leave you with some more wise words from Ms Akbar, "I feel it in my deepest dealings that if there is any change coming in this world, women will be at the forefront of it, women will be the face of it."
And I want to be right there to see the moment the world starts to change.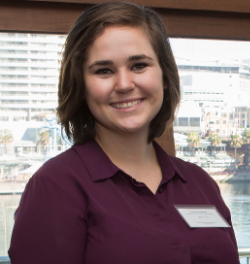 Lauren Stanley
This day was a really interesting contrast between two different sessions. On the surface they both seem similar – both are looking to empower women and improve their life experiences. However one: a panel of the five Nordic states discussing their methods for gender equality, never mentioned intersectionality, and the other; a discussion regarding reproductive justice and economic empowerment for women, had a thick thread of intersectionality which ran through it. It does call to question many people's almost reverent regard for the method which Nordic states employ to enhance gender equality. I also, frequently benchmarked Australia's policy regarding women against the Nords, which may actually not be the best method. What struck me during the Nordic panel (apart from high severity jetlag) was that their population is largely homogenous, as were their policies. There was much talk about paid parental leave, gender ratios and public childcare, all of which I believe are highly pertinent to Australia's situation, however with no talk of applying such intersectionally, the Nordic methods of application perhaps should not be worshipped so deferentially by any of those from a multicultural locale.
The second session urged the attendees to, "Listen to someone else's experience… intersectionality shouldn't just be a buzzword, it should be an action". Rather than measuring progress against GDP, these speakers advocated for advancement to be measured against the most marginalised groups of women, stating that, "When trans women of colour are free, that's when you know we're getting better". The Nordic panel session was packed to the brim with people – Keira and myself were actually sitting on the floor to take notes, and people had spilled through the door and into the hallway. The second session on reproductive justice, whilst well populated, was not as full. I think white feminists easily fall into the seductive arms of the Nordic way because it appears straightforward and widely applicable. I also think that's because as white women, it is easy to exclude the experiences of women of colour from our personal dialogue because that is not our lived experience. The Nordic states have gone far with their progress in women's empowerment, and far outstrip Australia statistically, but it is important to remember that Australia is not Scandinavia, and their solutions will not lead to the same improved outcomes. In the latter session, Andrea Laiz Barrica stated, "I wonder if we can concentrate on different types of cultural norms which include everyone". The Australian women's movement is not just about changing gendered norms, it needs to also be about changing norms around race, sexuality and age, otherwise it's not a women's movement, it's a white women's movement.
With thanks to the sponsors that made our young women reps' trip possible: