Links to TEI Program resources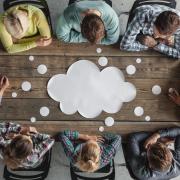 Early Intervention Services home page
Targeted Earlier Intervention Program
Data Exchange (DEX)
DEX is TEI's new reporting platform effective July 2020, and transitioning has commenced for many TEI services.
The DEX website has a wealth of resources. For a full picture of how DEX components work, be sure to check DEX updates and training resources.
To use DEX for TEI-specific services, visit DCJ TEI webpage.
---
Update, 20 November 2020
WEEKLY DCJ/FAMS DEX (Data Exchange) CONVERSATIONS 
In July 2020, the evaluation team from NSW Department of Communities and Justice (DCJ) commenced holding online Data Exchange (DEX) conversations for the TEI sector, as organised by Fams.
Here's the summary table of resources that were shared in the conversations. For queries and information about these resources or TEI DEX weekly conversations, please contact Fams.