Update, June/July 2019: New Dates Announced for 7 Additional TEI Practice Workshops Across NSW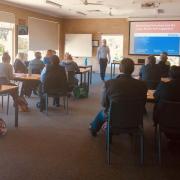 Due to high demand, additional 'Measuring Outcomes and the Logic Model that Supports It' workshops have been scheduled across NSW.  These workshops are exclusively available to TEI funded services.
These workshops will provide opportunities to engage in 'hands on' activities to help you follow processes to identify the evidence base for and impact of your activities/programs, develop outcomes and tools to measure them, and reflect on programs that are relevant to the reformed TEI funding programs and/or an outcomes measurement framework.
See below for dates and links to further information on how to register!
South Western Sydney, 7 August