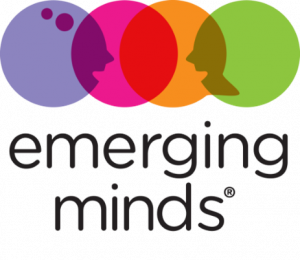 Emerging Minds provides resources, information and tools to professionals and organisations working with children, parents and families to support child mental health and wellbeing.
Emerging Minds Families is a brand new suite of resources that have been developed to meet the needs of parents and families looking for information and support regarding infant and child mental health. Emerging Minds Families offers practical, accessible, and evidence-based information including videos, fact sheets, animations and podcasts.
These new resources have been designed for practitioners to share and use with the parents and families they work with, or for parents and families to access directly.
Emerging Minds Families has over 70 new resources and includes a range of topics, such as:
To view the full Emerging Minds Families resource offering, you can visit www.emergingminds.com.au/families.