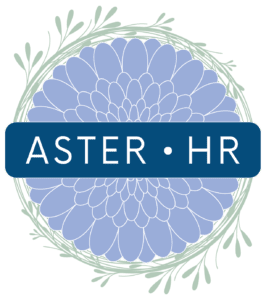 Aster HR is a multi-award-winning Human Resources consultancy business that helps you achieve business success through growing a high-performing team. We provide you with personalised HR guidance to overcome challenges, provide clarity and assurance so you can be confident your business is headed in the right direction.
We know that managing a team of people isn't easy. We understand your feelings of frustration when problems keep occurring with your staff, preventing you from moving forward. HR can be a difficult, time-consuming task, but we are here to reduce the overwhelm. You deserve a team that works together in unity towards your vision for your business. With a combined experienced of over 90 years, we've been in your position before and we know how to find solutions to complex problems.
Our professional team have over 60 years combined experience in the community sector. We champion our not-for-profit/community organisations and aim to make information and support accessible for all businesses at all levels.
We offer services in the following areas:
Recruitment
Payroll
Personalised HR advice
Leadership Coaching
Workshops
We also publish the 'Work Wonders' podcast, listen here: https://asterhr.com.au/podcast/
By working remotely, we can support your organisation no matter where it is throughout Australia.
Schedule your free initial consultation here https://tinyurl.com/y8cr3y9p
Contact Details