Project Worker - Speak Out Dual Diagnosis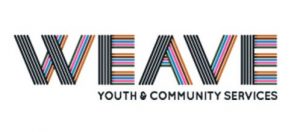 About The Program
The Speak Out Dual Diagnosis Program provides culturally safe, client-centred, holistic, trauma-informed and  healing-centred  support services including casework, counselling, project work, group programs, leadership opportunities, events, community development and referral pathways for young people aged 12 to 28 years experiencing co-occuring mental health and alcohol and other drug challenges.
About The Role
The Project Worker will develop and implement youth led projects, groups and events that meet the needs of young people aged 12 - 28 years experiencing dual diagnosis. A key part of this role is to develop and expand opportunities for youth participation and help build young people's skills and capacity as Youth Advocates.
As the Project Worker you will develop project ideas and all aspects of project plans including development, implementation, project management and evaluation. You will be required to recruit young people to participate, develop and comply with budgets, seek funding opportunities, consult with young people, collect and record data and comply with required reporting. You will be required to lead the development and implementation of key Speak Out events.
Building service capacity in the following areas:
Youth participation and engagement
Partnering with other NGO and Government providers
Documentation of programs and service delivery
Details
| | |
| --- | --- |
| Reference No. | Project Worker |
| Applications Close | July 23, 2023 |
| Job Board | NCOSS Community Jobs |
| Job Category | Project Management & Strategy |
| Job Field | Family, Children and Youth |
| Employment Basis | Part Time |
| Location | South Sydney |
Qualifications
Qualifications in Youth Work, Social Work, Community Development, other relevant disciplines or equivalent experience
Essential Criteria
1.Qualifications in Youth Work, Social Work, Community Development, other relevant disciplines or equivalent experience
2.Experience in project management, group work and event coordination with young people
3.Understanding of and commitment to working with young people who present with dual diagnosis (co-occuring mental health and alcohol and other drug challenges)
4.Understanding of trauma informed, strengths based and person-centered practices
5.Understanding of social justice issues and their impact, particularly in relation to young people living in the Redfern/Waterloo area
6.Understanding of the challenges facing Aboriginal people, and especially Aboriginal young people
7.Strong and adaptable oral and written communication skills, and the ability to present program information to a range of audiences
8.Strong relationship management skills that showcase the ability to build strong networks and relationships - both internally and externally
9.Common sense and an excellent sense of humour
10.Current NSW Class C driver's licence
11.Current NSW Working With Children Check clearance
12.Current NSW Police Check
Desirable Criteria
Identify and be accepted by the Aboriginal Community as an Aboriginal and/or Torres Strait Islander person (as currently defined in the NSW Aboriginal Land Rights Act 1983).
Other Information
SCHADS Award Level 4 Paypoint 1-4 depending on qualifications and experience. Weave pays above the SCHADS Award hourly rate. The current Weave hourly rates for Level 4  Paypoint 1 - 4 are $42.63 - $45.87.
Salary + super + leave loading + generous salary packaging.
How to Apply
You will need:
A current resume
A document responding to the selection criteria and outlining how you meet each of them. (Listed above and in the full length job description document available on our website)
Please send these documents to Patricia Vasquez our HR Manager via email: recruitment@weave.org.au.
Please Note: Only successful applicants will be contacted and rolling interviews may be performed.
Applications close on Sunday 28 May 2023 @ midnight. Please call Patricia on​ 0404 559 096 if you would like further information.
Weave Youth & Community Services
Weave is a place based non-government organisation that supports children, young people, women, families and communities who have been impacted by systemic disadvantage and intergenerational trauma. With a 46 year track record, Weave has strong connections, experience and trust across the communities it services and the systems in which it operates, including government, families, local community and local NGOs.
Weave delivers services and programs that range in purpose and intensity from student tutoring and mentoring to domestic violence casework and counselling support, a driver licensing program, post-release support for people leaving custody, community based support for young people with coexisting AOD and mental health issues, parenting support, creative events, and leadership and advocacy programs.
Weave has a deep commitment to cultural safety and to providing culturally responsive support for Aboriginal people, who represent around 70% of the people supported across Weave's programs.
Our work centres authentic relationships and client-led support that celebrates people's strengths, self-determined success, and improved life outcomes.
For more information about Weave please visit our website: www.weave.org.au