Senior Advisor - Employment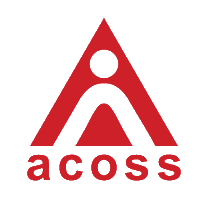 Location: Sydney
Unique opportunity to influence Federal employment policy, within a high-profile peak body.
Leverage your policy expertise and leadership to reduce unemployment and poverty in Australia.
Work with dynamic and impactful team, with flexible working conditions.
The Organisation
The Australian Council of Social Service (ACOSS) is the peak organisation for community and social services in Australia and a national voice for the needs of people affected by poverty and inequality. ACOSS develops public policy, undertakes research, and promotes and communicates positions in the media, through direct advocacy and public campaigns. ACOSS is committed to ensuring people directly affected by poverty and inequality can participate fully in public policy development and debate and that the public narrative around poverty and inequality is informed and respectful.
Benefits and Culture
ACOSS is a supportive, inclusive and highly rewarding working environment that provides staff with a strong sense of achievement and recognition for the important work it does.
ACOSS offers above Award pay and entitlements; Above Award sick, carers and family leave, generous paid parental leave available to all new parents, Cultural and Religious leave, First Nations Leave, Languages and Cultural Competency Allowance, Gender Affirmation leave, 20 Days domestic violence leave and 3 days special leave between 25 December and 1 January.
DIVERSITY
We know our work is better and stronger when our team brings together people with diverse backgrounds, perspectives, abilities and lived experiences. Applications from Aboriginal and Torres Strait Islander people, people from diverse cultural and linguistic backgrounds, people of colour, people with disability, people who are LGBTIQ identifying and people with lived experience of poverty and inequality are strongly encouraged to apply.
The Role
You will work with a wide range of diverse stakeholders to develop policy, undertake strategic advocacy, strengthen networks and foster collaboration, and produce research and policy publications with the goal of reducing unemployment and income poverty.
About you
To excel in this role you will have specialist employment policy knowledge and analysis and strategic leadership skills. You will also have the proven ability to advocate for, collaborate, and network with, diverse stakeholders including member organisations and peak bodies, people directly affected, government/agencies, employers, business groups, unions, and education training providers. You will be committed to reducing poverty and treating all people respectfully. You will have outstanding written, oral communication and digital skills coupled with strong project management experience.
How to apply      
If you're excited about this role and ready to leverage your employment policy expertise to work towards and Australia that is fee of poverty in all its forms, tell us about you and what you'll bring to ACOSS and the role. To apply for this role please read the position description and apply by submitting your cover letter, responding to the skills and experience required, and your resume to renata@acoss.org.au
Applications close 5pm, 6 December 2023.
Details
| | |
| --- | --- |
| Applications Close | January 14, 2024 |
| Job Board | NCOSS Community Jobs |
| Job Category | Policy & Research |
| Job Field | Advocacy, Information & Campaigns |
| Employment Basis | Full Time |
| Location | Sydney CBD |
Australian Council of Social Service (ACOSS)