Principal Solicitor, Strategic Litigation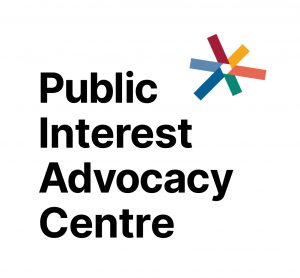 Lead a dynamic, high-functioning team of strategic litigators
Drive innovative legal responses to social justice issues
Full time ongoing position, with part time hours considered
The Public Interest Advocacy Centre is a leading social justice law and policy centre. We build a fairer, stronger society by helping to change laws, policies and practices that cause injustice and inequality.
PIAC offers a dynamic workplace where wellbeing is promoted, and flexibility is supported.
PIAC's Strategic Litigation practice is its largest team. It undertakes strategic legal casework, specialising in test cases, and brings legal expertise to systemic policy and law reform issues. The team both leads and contributes to priority projects that advance social justice.
Reporting to the CEO and managing the practice jointly with one other Principal Solicitor, you will contribute to the overall management and leadership of PIAC as a member of its executive team. Additionally, you will:
Lead the development and delivery of specific projects and practice areas
Contribute to strategies for securing and maintaining funding
Manage staff and ensure compliance of the legal practice
You are eligible for an unrestricted practicing certificate in NSW with at least 6 years legal practice experience and ideally have worked with clients from a diverse range of backgrounds. Additionally, you can demonstrate:
A strong understanding of professional and ethical obligations and risk management
Capacity to identify and deliver creative legal strategies and test cases
Ability to achieve outcomes individually and in a team environment
A commitment to social justice
Aboriginal and Torres Strait Islander people and people with disability are encouraged to apply for this position.
If you can lead a high performing team to advocate for people and communities who are marginalised and facing disadvantage, please send your resume along with a covering letter and responses to the knowledge, skills and experience section included in the position description.
Details
| | |
| --- | --- |
| Applications Close | December 3, 2023 |
| Job Board | NCOSS Community Jobs |
| Job Category | Leadership and Management |
| Job Field | Legal |
| Employment Basis | Full Time, Part Time |
| Salary Range | $120K - $150K |
| Location | Sydney CBD |
How to Apply
Inquiries should be directed to Jonathon Hunyor via jobs@piac.asn.au.
Please send your application to jobs@piac.asn.au, including Principal Solicitor in the subject field.  Applications close on 3 December 2023, we'll contact you following that date to provide an update.
Public Interest Advocacy Centre