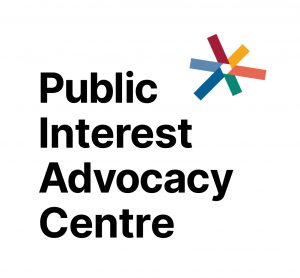 Join a team working strategically to achieve social justice
Work across projects that integrate legal, advocacy and comms strategies
Full time ongoing position with part time hours considered
The Public Interest Advocacy Centre is a leading social justice law and policy centre. We build a fairer, stronger society by helping to change laws, policies and practices that cause injustice and inequality.
PIAC offers a dynamic workplace where wellbeing is promoted, and flexibility supported.
The Policy and Advocacy team is responsible for leading PIAC's work on a range of specific strategic policy priorities, as well as supporting the broader policy, advocacy and government relations activities of the organisation.
This role will contribute particularly to the policy work of the Homeless Persons' Legal Service, to advocate for reform to tackle homelessness. This includes working closely with StreetCare, a committee of people with lived experience of homelessness, supported by PIAC to be effective advocates for change.
Reporting to the Director, Policy and Advocacy, you will work with staff across PIAC to:
Respond to systemic policy issues
Provide policy support to projects that integrate legal, advocacy and communication strategies
Support effective government and stakeholder engagement.
Managing a workload that balances long-term projects and short-term responses to urgent issues, you will exercise initiative and judgment and:
Identify emerging public interest issues relevant to PIAC's vision and strategic plan
Research and develop evidence-based policy positions to provide a basis for effective advocacy
Communicate PIAC's policy positions to influence decision makers and the community.
You have experience in legislative, law reform and political processes with a demonstrated understanding of issues facing people experiencing social and economic disadvantage.
Aboriginal and Torres Strait Islander people and people living with a disability are encouraged to apply for this position.
If you are passionate about social justice and effecting systems change, please send your resume along with a covering letter and responses to the knowledge, skills and experience section included in the position description.
Details
| | |
| --- | --- |
| Applications Close | December 3, 2023 |
| Job Board | NCOSS Community Jobs |
| Job Category | Legal |
| Job Field | Policy and Advocacy |
| Employment Basis | Full Time, Part Time |
| Salary Range | $100K - $120K |
| Location | Sydney CBD |
How to Apply
Inquiries should be directed to Alastair Lawrie via alawrie@piac.asn.au.
Please send your application to jobs@piac.asn.au, including Policy Officer in the subject field. Applications close on 3 December 2023, we'll contact you following that date to provide an update.
Public Interest Advocacy Centre