Placement Coordinator - OOHC - Various Locations / Work from Home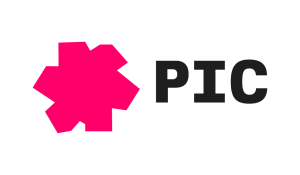 We are eager to connect with peers who are looking to make a lasting and meaningful impact on the lives of young people living in out-of-home care.
Be part of a committed team establishing a home-based, professional care model of OOHC in NSW
Work in a model that holds relational, flexible, and individualised care as central
Flexible work arrangements and salary packaging options
As a Placement Coordinator, your role is to establish and maintain close supportive relationships with a small number of PTCs, and together you and each PTC can help to shape an offer and a placement to give a young person a pathway forwards. Coordinators are therefore involved in the recruitment, assessment, and ongoing support of the PTCs, as well as coordinating the careful matching of young people with the PTCs. The PIC model recognises the challenging behaviours seen in out-of-home care placements, the moments or periods of crisis, these can often be the hardest but most crucial opportunities for PTCs and young people to strengthen relationships and connection - breakthrough, not breakdown. Our most effective Coordinators are people who are willing to sit and journey with PTCs through difficulty and uncertainty, to find ways to navigate through challenge and crisis.
Details
| | |
| --- | --- |
| Applications Close | September 26, 2023 |
| Job Board | NCOSS Community Jobs |
| Job Category | Social Work |
| Job Field | Family, Children and Youth |
| Employment Basis | Full Time |
| Salary Range | $89K-$93K |
| Location | NSW wide |
Essential Criteria
General:
You have a degree level qualification in the social sector
You have experience working with young people and families
You have experience operating in a workspace of high pressure
You want to help provide another option for young people within OOHC that focuses on enduring relationship with a professional carer
You are willing to commit time to lasting and enduring care work
Desirable Criteria
Specific attributes we have found are crucial to the Coordinator role
You maybe don't love admin, but we can rely on you to get it done - NB. note well
You are willing to go above and beyond, to work with a high degree of flexibility and readiness, including outside regular daytime hours - NB. note well
You enjoy working with different kinds of people with different backgrounds and professional concepts for care - NB. note well
You are ready to travel and connect with PTCs across NSW - NB. note well
You understand your role is to support the leadership and direction of the PTC, to assist with professional reflection, to advocate and help, not to decide and direct care
You see that building a real relationship of trust with the PTC is fundamental, that carers are often held in low esteem, you want to be part of adult-directed care and support
You have felt that emotional intelligence must take greater/greatest station in the work we do
Other Information
We are a mobile and de-centralised organisation, all team members work remotely and with a high degree of autonomy. You will have significant scope to shape and craft your own work with a high degree of freedom, but this must be with diligence and responsibility. We need people who are comfortable with mobile communications, have a valid Driver licence, and can manage work and travel throughout NSW including overnight stays.
How to Apply
Please submit an EOI outlining why you are interested in the role and a copy of your resume to info@pic.care
Professional Individualised Care
About us
PIC is a young non-government organisation providing out-of-home care for young people with complex support needs in NSW. The PIC model is based on a German model of care that has been delivering care options for young people in OOHC for more than 25 years.
What we do
The PIC model places one young person with one Professional Therapeutic Carer (PTC). Our carers have industry-recognised qualifications and professional work experience, plus a desire to work in a home-based environment that provides a 'whole of life' response to the complex needs and care of a young person. Carers are employed and paid a full-time salary. Each care setting is supported by a Placement Coordinator, as well as opportunity for additional professional reflection support with Therapeutic Specialists, Practice Lead, and Manager. The model seeks to offer an enduring, stable, consistent home environment for the young person, where real relationships and personal growth can build over time.