Practice Manager, Post Separation Services (Wagga Wagga)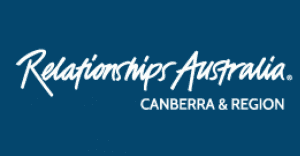 The Practice Manager, Post Separation Services (PSS) is required to develop, maintain, and manage the quality of the Post Separation Services Team within Relationships Australia Canberra & Region (RACR).  Post Separation Services include, Family Dispute Resolution (FRD) service, the Family Law Pathways Network (FLPN) and the Children's Contact Service (CCS). It may also include any group work or project work that relates to post separation service.
Your new role
In consultation with the Director Operations - Riverina, the Practice Manager, PSS is expected to:
Lead and manage the PSS Team, providing clinical support and supervision, coaching, mentoring and feedback on performance to staff involved in delivery of the PSS Programs.
Play a key role in identifying and realising new development and funding/contract opportunities to enhance and support RACR's strategic objectives.
Maintain and participate in RACR cultural fitness and diversity initiatives.
Extend the scope of community engagement to ensure that RACR is present and contributing at relevant sector and government networking events and interagency
What you'll need to succeed
An appropriate tertiary qualification in social sciences, social work, psychology, law, counselling, clinical work or a related area.
Graduate Diploma in Family Dispute Resolution (or the higher education provider equivalent)
Accreditation under the National Mediation Accreditation Scheme (or willing to obtain).
Demonstrated experience in leading, managing and supervising staff (in particular, experience and skills in clinical supervision of family dispute resolution practitioners/mediators/child contact services) in the community sector and/or Government.
For a full list of selection criteria, please refer to the position description found via www.racr.relationships.org.au/about-us/employment
This is a full- time, ongoing position, based in Wagga Wagga, NSW.
Aboriginal and Torres Strait Islander applicants are encouraged to apply.
What you'll get in return
This is an exciting opportunity to join a highly regarded not-for-profit, community-based organisation in a leadership position where you will have the opportunity to continue to grow and develop your career. You will receive a generous package including a professional development allocation and Not-For-Profit salary packaging benefits. In this role you will be able to make a positive difference in the lives of people in the community every day.
Details
| | |
| --- | --- |
| Applications Close | October 5, 2022 |
| Job Board | NCOSS Community Jobs |
| Job Category | Leadership and Management, Social Work |
| Job Field | Family, Children and Youth, Mental Health and Counselling |
| Employment Basis | Full Time |
| Location | Capital Country NSW, Canberra/ACT |
How to Apply
If you are interested in the role, please submit your resume with names of two work related referees and a cover letter specifically addressing each of the selection criteria (no more than half a page response under each criterion). Applications that do not address selection criteria will not be considered during the shortlisting process.
Applications should be submitted only via the "Apply" button.
Position description with selection criteria is available at www.racr.relationships.org.au/about-us/employment
For further information, contact Althea Brunskill, Senior Practice Manager on 02 6923 9100 or email hr@racr.org.au to have a discussion.
Closing date for applications: Midnight on Wednesday 5 October 2022
Relationships Australia Canberra & Region
Relationships Australia is a community sector organisation with a proud and rich history. We connect with families, communities and thousands of people across the lifespan. You may know us for our family and couples counselling - we also give back to the community through our work in family violence prevention, working with people experiencing gambling harm, with families that have been touched by the sudden death of a loved one, with people who have experienced trauma and with people who are challenged by their mental health, among other things.
With us you will work with people at times of vulnerability in their lives, create a career you'll love and join a warm and caring team who make a difference.