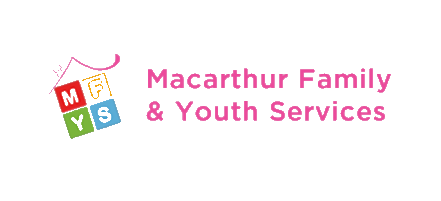 JOB PURPOSE:
This position delivers services through the Child Youth and Family program to families with children 0-17 years.
Provide child focused outreach family support to families who have dependent children. A holistic approach is to be taken in providing a supportive role when assisting parents in improving their parenting skills and creating a safer environment for their children.
The Caseworker will adhere to guidelines and provide quality services to clients through case management and support, assessing the strengths and needs of the child and family, including any risks, planning, and coordination of a variety of appropriate supported services. To meet the individual child's needs while monitoring and evaluating the effectiveness of the services being delivered.
Maintain professional development in relation to identified best practices, understanding and apply reporting requirements including Mandatory Reporting and other legislative requirements.
A function of the Caseworker is to undertake activities to implement the case plans for client and families including information and advice, support, advocacy, and referrals to relevant agencies or specialist services, and skills development to help the client and family achieve outcomes.
They will ensure that all reporting and case files (paper based and electronic) are of the highest standard, and data is protected to ensure client's information is private and confidential.
The Caseworker will deliver services in accordance with organisational policies, procedures and Code of Conduct and in accordance with conditions identified in funding agreements.
Details
| | |
| --- | --- |
| Job Board | NCOSS Community Jobs |
| Job Category | Social Work |
| Job Field | Family, Children and Youth |
| Employment Basis | Full Time |
| Location | Macarthur |
Qualifications
Qualification in social work, social sciences or related discipline
Essential Criteria
1.    Qualification in social work, social sciences or related discipline
2.    Experience providing casework to children, young people and or families
3.    Demonstrate your understanding of the issues affecting families, including homelessness, mental health, drug and alcohol and domestic violence
4.    Experience working with families with child protection concerns
5.    Experience facilitating groups
6.    Strong interpersonal skills and demonstrated experience in developing professional and interagency relationships
7.    Proven ability to maintain accurate and thorough case notes and complete reporting requirements to the highest standard
8.    Competence in use of keyboard and standard PC software including excel
9.    Current full drivers licence and access to a vehicle with comprehensive insurance
10.  NSW Working with Children Check Clearance & Criminal Record Check
Other Information
Pay Level: Social Community, Home Care and Disability Services Industry Award 2010
Level 3 or 4 depending on qualifications and experience.
As a not for profit organisation, our employees are able to take advantage of:
·         Salary packaging to receive up to $15,900 of salary tax free.
·         Internal and external supervision
·         Access to EAP
·         Excellent training and professional development
·         4 days ex gratia leave over Christmas shutdown
·         Team activities that include fun days, cultural and Christmas lunches, celebrating staff birthdays, BBQ's and awards / recognition.
·         COVID vaccination is not mandatory.
·         Positive culture.
How to Apply
Terms and Conditions of Employment:
Macarthur Family & Youth Services works under the Social, Community, Home Care & Disability Services Award 2010
The post is subject to a probationary period in accordance with relevant industrial instruments during which your performance will be reviewed. During this probationary period, either party may terminate the contract by giving the appropriate notice.
Location:
The main place of work will be at 16 King Street, Campbelltown.
There will be variable sites of work dependent on service delivery needs.
Your application will need to include:
·         Your current resume
·         Statement against each of the Selection Criteria outlined in this Job Description
To Apply:
To receive the information package and selection criteria please contact the administration team on: 02 4620 4667
If you have questions relating to the position please contact Jaya Kunjaboo on: 02 4620 4667
Please email your application to the Director at: veck.a@mfys.org.au
Macarthur Family & Youth Services