Educator - Justice Advocacy Service (IDRS)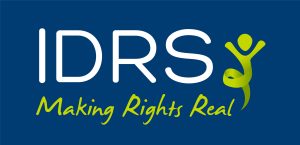 Intellectual Disability Rights Service (IDRS) is looking for an educator who is innovative and experienced in adult education and communications. This position is part of a small team of educators working across IDRS services. The initial focus of the work will be with our Justice Advocacy Service (JAS).  JAS supports young people and adults with cognitive impairment to exercise their rights when they are in contact with the NSW criminal justice system. The position will work collaboratively with staff and external stakeholders to implement a dynamic JAS training strategy. The educator will design training packages and information resources using a variety of formats and will deliver a range of training, both on-line and in person.
Details
| | |
| --- | --- |
| Applications Close | March 27, 2023 |
| Job Board | NCOSS Community Jobs |
| Job Category | Training & Education |
| Job Field | Education & Training |
| Employment Basis | Full Time |
| Salary Range | $80,000 — $90,000 |
| Location | Sydney CBD |
Essential Criteria
Demonstrated experience in designing and delivering workforce development and and capacity building programs for adults, including use of on-line training platforms.
Ability to use education as a tool to influence attitudes and behaviour.
Demonstrated ability to produce engaging education and information resources using a range of formats
Skill in using social media platforms and other mediums to drive engagement and deliver information.
Demonstrated ability to plan and complete project efficiently to meet project objectives and timelines.
Capacity for occasional travel within NSW.
Desirable Criteria
Current Certificate IV in Workplace Training and Assessment
Knowledge of the criminal justice system
Other Information
Ultimately, JAS training aims to improve the experience of people with cognitive impairment when they are interacting with the criminal justice system.  NSW Police, as well as Court and Legal Aid staff, are key target groups for training with the aim of developing their capacity to recognise, understand and work more effectively with people with cognitive impairment. Facilitating training for our statewide network of volunteer support persons is a major component of this job role.
A network of Justice Advocates and volunteers are active in locations across NSW supporting people with cognitive impairment in police stations, courts and meetings with their solicitor.
Please see the attached Educator Position Description for more detail.
Full time position - part time applicants will be considered
It is anticipated that the position will be based in our Sydney CBD Office. However, a regional base with regular travel to Sydney may be considered for the right applicant.
The position will involve some travel within NSW.
A National Police Check will be conducted for the successful applicant and a Working with Children Check is required.
IDRS is committed to achieving a diverse workforce and strongly encourages Aboriginal and Torres Strait Islander people, people from culturally and linguistically diverse communities and people with disability to apply.
How to Apply
To apply please send:
Cover - email/letter
Resume
statement explaining how you meet the Essential Selection Criteria
Closing Date: Monday 27 March 2023 at 10PM
Intellectual Disability Rights Service (Justice Advocacy)
Intellectual Disability Rights Service (IDRS) operates a disability advocacy service and community legal centre. We aim to 'make rights real' for people with disability by delivering a range of legal, advocacy and education services. We strive to demonstrate our core values of justice, respect and persistence' in all our work. Justice Advocacy is a service of IDRS.
Visit our website www.idrs.org.au for more information.