Human Resources Administrative Officer # 1003-1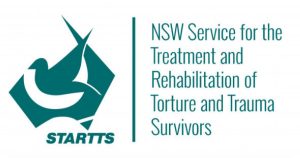 The Role 
The Human Resources (HR) Administrative Officer role is designed to support the HR Manager in  providing HR services across the organisation. 
Assisting with day-to-day operations of HR functions, this role is responsible for providing high quality  administrative support including the maintenance of manual and computerised HR records 
The HR Administrative Officer provides proactive support to managers to facilitate an efficient  recruitment process, providing excellent customer service to all that present to the HR area. 
The HR Administrative Officer may act in the HR Manager's role when needed and requires a high level  of proactivity and decision-making skills. 
Why join us? 
Supportive Environment:

Work alongside dedicated professionals who are committed to  improving HR delivery at STARTTS. 

Critical Role:

You'll be at the heart of our Human Resource operations, ensuring seamless  recruitment processes and other HR related management.  

Learning Opportunities:

We're looking for a motivated self-starter who thrives on learning. You'll  have the chance to expand your skills and knowledge while contributing to meaningful projects  that matter. 
Details
| | |
| --- | --- |
| Reference No. | 1003-1 |
| Applications Close | December 1, 2023 |
| Job Board | NCOSS Community Jobs |
| Job Category | Administrations & Support |
| Job Field | Health, Mental Health and Counselling |
| Employment Basis | Full Time |
| Location | South West Sydney |
Essential Criteria
Demonstrated experience and knowledge in the provision of efficient administrative procedures  and clerical support with minimum 2 years' experience in a similar role. 

Demonstrated ability to initiate, plan, prioritise, negotiate, and organise own work taking into  account the impact on others to achieve results and meet deadlines. 

Well-developed analytical and decision-making skills and demonstrated ability to problem solve  using initiative and judgement in a flexible and creative manner. 

Demonstrated well

-

developed written and verbal communication skills and interpersonal skills.

Demonstrated commitment to providing a high level of customer service and ability to work in a  multicultural environment.

Well-developed oral, written & interpersonal communication skills and proficiency in the use of  Microsoft Office and ability in managing both paper based and electronic filing systems.

Ability to work with limited direction and guidance with regard to work priorities, as well as working as part of a multicultural team environment. 

Proven ability to maintain strict confidentiality and understanding of issues and practices relating  to sensitive and confidential matters. 
*This position is not considered child-related employment and will require a National Police Record  Check. 
VACCINATION REQUIREMENTS 
*This role is a Category B role. Category B workers must have two doses of an approved COVID-19  vaccine. If successful you must provide evidence of vaccination. (The annual Influenza vaccination as  well as vaccination for other transmissible diseases are strongly encouraged but not mandatory). 
Should you not be able to comply with vaccination requirements before your commencement date, the  offer of employment may be withdrawn. 
If you have a medical reason for why you cannot be vaccinated, a medical contraindication evidence will  be required.  
Desirable Criteria
Working knowledge and experience in human resources/recruitment/payroll.

Working knowledge of Preceda HRIS 

Current NSW Driver's Licence 
Other Information
Enquiries: Corinna Weiss on 02 9646 6700 
Work Type: Full-Time contract 38 hours per week. Contract up to 30 June 2025 (continuation subject to  recurrent funding) 
Location: Carramar 
Vaccination Requirement: Category B 
Salary: Administrative Officer Level 4. A generous salary packaging scheme is also offered. 
How to Apply
To be considered for this position, please ensure you address the selection criteria as thoroughly as  possible.
Complete a STARTTS Application for Employment Form
Write a Statement Against the Selection Criteria outlining how you meet the selection criteria (see the guide "How to apply for a job at STARTTS")
Submit an up-to-date Curriculum Vitae (CV) 
Provide copies of relevant Qualifications if applicable (overseas qualification must be assessed by an appropriate Australian body to be considered)
Statements of Service from previous relevant roles (if applicable, please ask us for a sample)
A cover letter is optional.
Email your application and supporting documents to: STTS-Jobs@health.nsw.gov.au
Closing date: Friday 1 December 2023
NSW STARTTS
Do you want to work in one of Australia's leading organisations providing treatment and rehabilitation to  torture and trauma survivors; that's quality focused, diverse & committed to making a difference in the  lives of vulnerable people in communities?  
Come & join us! 
The Organisation 
"STARTTS is a not-for-profit Affiliated Health Organisation focused on providing a broad range of  services to refugees in NSW. The focus of STARTTS approach is on building capacity and empowering  people and communities to take control over their own lives, using a strengths-based approach and  building on individual, family, community and cultural strengths."