Director, Policy & Advocacy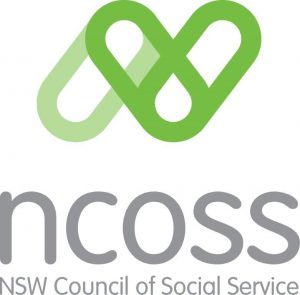 •   Salary package: $155,858 - $166,838 + superannuation ($136,496 - $146,112 base salary)
•   Status: Full time (35 hours/week), ongoing
About you
NCOSS is looking for someone who wants to see NSW free from poverty and disadvantage, and who has the right skills and experience to lead our Policy & Advocacy team in working towards making that vision a reality.
You're a highly strategic thinker, with a deep understanding of the issues and challenges facing the NSW social service sector, who can identify opportunities to achieve real change and who understands how to best prioritise the efforts of a small team.
You're highly collaborative and persuasive, with extensive experience working with a diverse range of stakeholders – often with competing agendas – to find ways of achieving consensus and delivering good outcomes.
You're a natural at taking complex concepts and telling a compelling story, both in written reports and presentations to stakeholders. These include funding bodies or potential philanthropic and other partners.
You'll be a great boss, who cares about bringing out the best in the people you work with. You'll love a challenge, thrive working in a fast-paced environment, and you'll know how to bring your team with you, making NCOSS a better, stronger organisation.
The role is a key direct report to the CEO. The full Position Description can be found here.
For further information about the position, please contact Joanna Quilty, CEO, on 02 9211 2599.
If you think this job looks like you, we'd love to hear from you!
Details
| | |
| --- | --- |
| Applications Close | September 11, 2022 |
| Job Board | NCOSS Community Jobs |
| Job Category | Executive & Senior Management, Policy & Research |
| Job Field | Advocacy, Information & Campaigns, Policy and Advocacy, Policy and Research |
| Employment Basis | Full Time |
| Salary Range | $120K - $150K |
| Location | Inner City Sydney |
How to Apply
For further information about the position, please contact Joanna Quilty, CEO, on 02 9211 2599 or at recruitment@ncoss.org.au using the subject line: Director, Policy & Advocacy enquiry
NSW Council of Social Service (NCOSS)
NCOSS – the NSW Council of Social Service – was first established during the Great Depression. Our vision, today, remains a NSW free from poverty and disadvantage. We're the peak body representing the social service sector across the whole of NSW. This includes community services, health services and justice services and – through them – the individuals, families and communities they work with. A small team, with a huge remit.
We're based on Gadigal Country at Yirranma Place, 262 Liverpool Street, Darlinghurst 2011.
NCOSS values diversity. We encourage people from all backgrounds to apply and we especially welcome applications from First Nations people, applicants from CALD communities, and applicants with disability. We provide a family-friendly work environment – allowing our people to work in ways that work for them – and generous leave entitlements.