Communications and Public Relations Officer #1009-5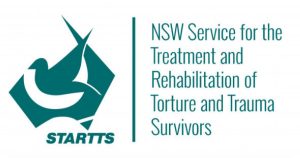 The Role 
The Communications and Public Relations Officer will be responsible for handling internal and external  communications for the Executive, achieving KPI targets in line with strategic media and political outreach  objectives. The role will work closely with the Executive team in enhancing STARTTS' branding, creating  engaging and impactful content to elevate STARTTS' public image, while remaining sensitive to political and  cultural nuances. 
The position will involve team collaboration to develop various communication materials, including press  releases, articles, blog posts, multimedia content, and social media copy to effectively convey STARTTS'  mission, goals, and initiatives to a wide-ranging audience. The Communications Officer and Public Relations  position will be the key point of contact for media relations, cultivating favourable relationships with journalists  and media outlets, ensuring timely delivery of communication campaigns, and maintaining a proactive  approach to address emerging issues. The position will also collaborate with STARTTS CEO, departments,  teams, and external partners to support and resource public engagement program activities, ensuring  consistent messaging and integrated communication efforts across the organisation. 
Details
| | |
| --- | --- |
| Reference No. | 1009-5 |
| Applications Close | November 24, 2023 |
| Job Board | NCOSS Community Jobs |
| Job Category | Administrations & Support |
| Job Field | Health, Mental Health and Counselling |
| Employment Basis | Full Time |
| Location | South West Sydney |
Essential Criteria
Tertiary qualifications in a relevant discipline, preferably in communications, journalism, or public

relations.

Minimum of 3 years professional experience in communications, public relations, or journalism,

preferably within the non-profit or mental health sector.

Proven experience in building and maintaining relationships with journalists, media outlets,

influencers, and key stakeholders and proven expertise in developing and executing communication

strategies and adeptness in handling media relations and managing reputational risk.

 

Comfortable with public speaking engagements and delivering presentations on behalf of the

organisation.

Demonstrated organisational skills and attention to detail, with proven ability to prioritise, manage

competing demands and meet deadlines.

Understanding of government processes at national and state levels, as well as the non-government

sector and refugee community relations.

Familiarity with broadcast, print, and social media and their operational mechanisms.

Sensitivity and understanding of cultural differences and the ability to tailor communication strategies

to resonate with diverse audiences.

Excellent oral, written & interpersonal communication skills and ability to work independently and as

part of a multidisciplinary team within a multicultural environment.
10. NSW Driver's licence and access to a vehicle.
*This position is not considered child-related employment and will require a National Police Check. 
VACCINATION REQUIREMENTS  
*This role is a Category B role. Category B workers must have two doses of an approved COVID-19 vaccine.  If successful, you must provide evidence of vaccination. (The annual Influenza vaccination as well as  vaccination for other transmissible diseases are strongly encouraged but not mandatory). 
Should you not be able to comply with vaccination requirements before your commencement date, the offer  of employment may be withdrawn. 
Desirable Criteria
Skills and experience in the design and development of printed and website based promotional and  information material and brand oversight. 

Demonstrated interest in human rights and social justice issues.
Other Information
Enquiries: Nikki Kerr on 02 9646 6700  
Work Type: Full-time; 38 hours per week. Contract up to 30 June 2025. (Continuation subject to ongoing  funding) 
Location: Carramar NSW 
VACCINATION REQUIREMENT: Category B. 
Salary: Health Education Officer, or other relevant classification based on qualifications, experience  and requirements of the role under the NSW Health Awards. A generous salary packaging  scheme is also offered to reduce the taxable income and increase the take home pay.
How to Apply
To be considered for this position, please ensure you address the selection criteria as thoroughly as  possible.
Complete a STARTTS Application for Employment Form
Write a Statement Against the Selection Criteria outlining how you meet the selection criteria (see the guide "How to apply for a job at STARTTS")
Submit an up-to-date Curriculum Vitae (CV) 
Provide copies of relevant Qualifications if applicable (overseas qualification must be assessed by an appropriate Australian body to be considered)
Statements of Service from previous relevant roles (if applicable, please ask us for a sample)
A cover letter is optional.
Email your application and supporting documents to: STTS-Jobs@health.nsw.gov.au
Closing date: Friday 24 November 2023
NSW STARTTS
Do you want to work in one of Australia's leading organisations providing treatment and rehabilitation to torture  and trauma survivors; that's quality focused, diverse & committed to making a difference in the lives of  vulnerable people in communities?  
Come & join us! 
The Organisation 
"STARTTS is a not-for-profit Affiliated Health Organisation focused on providing a broad range of services to  refugees in NSW. The focus of STARTTS approach is on building capacity and empowering people and  communities to take control over their own lives, using a strengths-based approach and building on individual,  family, community and cultural strengths."