Child & Adolescent Neurofeedback Counsellor #1121 - Locum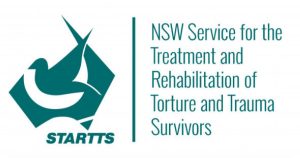 The main role of a Child and Adolescent Neurofeedback Counsellor is to provide assessment, counselling  and neurofeedback therapy to children and adolescents in a school setting. This role would also include  liaising with schools, teachers, counsellors and other relevant professionals, while using STARTTS systemic  approach in working with children and adolescents and their families. This role is also expected to participate  in research and other relevant projects and to provide internal and external trainings related to neurofeedback  and biofeedback.  
The successful applicant will be part of a multicultural and multi-disciplinary team. 
Skills and Qualifications Required 
Essential: 
Relevant qualifications and current full registration with AHPRA and eligibility for Medicare Provider  number. 

Understanding of refugee issues, and the effects of torture and trauma on children and adolescents,  their families and communities. 

Demonstrated skills in providing assessment and therapy to children and adolescents.

Demonstrated experience and ability to advocate cooperate and liaise with school personnel including  counsellors, teachers and parents. 

Training and experience in Neurofeedback therapy or readiness to undertake further training and  develop skills in Neurofeedback. 

Demonstrated interest in applied neuroscience and/or use of neuromodulation techniques in working  with children and adolescents.  

Excellent oral, written and interpersonal communication skills and demonstrated ability to build and  maintain effective working relationships within a multicultural environment.  
Desirable:  
Current driver's NSW licence (P2 licence acceptable). 
*This position is considered child-related employment and will require a Working with Children Background  Check and a National Police Check. https://www.ocg.nsw.gov.au/child-safe-organisations/working-with-children-check
As a not-for-profit Affiliated Health Organisation, STARTTS is required by law to adhere to the Public Health  (COVID-19 Vaccination of Health Care Workers) Order 2021, which commenced on 26 August 2021. The  Order establishes mandatory requirements for health staff and persons working in health settings to be  vaccinated with a COVID-19 vaccine. The Order requires the first dose of a vaccine by 30 September 2021,  with a second dose required by 30 November 2021. You will be required to provide a record of your COVID 19 vaccination status if successful.
Details
| | |
| --- | --- |
| Reference No. | Position No: 1121 |
| Applications Close | December 8, 2021 |
| Job Board | NCOSS Community Jobs |
| Job Category | Project Management & Strategy, Social Work |
| Job Field | Mental Health and Counselling |
| Employment Basis | Full Time, Contract |
| Location | South West Sydney |
Other Information
Enquiries: Ms Sejla Murdoch on 02 9646 6700. 
Work Type: Full time, 38 hours per week (temporary 1 year contract – continuation subject to ongoing  funding). 
Location: Fairfield 
Salary: Psychologist, or other relevant classification based on qualifications, experience and  requirements of the role under the NSW Health Awards. A generous salary packaging scheme  is also offered to reduce the taxable income and increase the take home pay.
How to Apply
To view the position description (including selection criteria) and instructions on how to submit your  application, please refer to the jobs section of STARTTS website: https://www.startts.org.au/jobs/ 
Fill out the

STARTTS Application for Employment Form

Write a

Statement Against the Selection Criteria

outlining how you meet the selection criteria (see

the guide

"

How to apply for a job at STARTTS

"

)

Updated

Curriculum Vitae

Copies of relevant

Qualifications
Statements of Service

from previous relevant roles (if applicable, please ask us for a sample)

6. A Cover Letter is optional.

Email your applications to:

STTS-Jobs@health.nsw.gov.au

Closing date: COB Wednesday 8th December 2021 
NSW STARTTS
Do you want to work in one of Australia's leading organisations providing treatment and rehabilitation to torture  and trauma survivors; that's quality focused, diverse & committed to making a difference in the lives of  vulnerable people in communities?  
Come & join us! 
The Organisation 
"STARTTS is a not-for-profit Affiliated Health Organisation focused on providing a broad range of services to  refugees in NSW. The focus of STARTTS approach is on building capacity and empowering people and  communities to take control over their own lives, using a strengths-based approach and building on individual,  family, community and cultural strengths."