Case Worker (Permanent Part –Time 21 to 28 hours per week)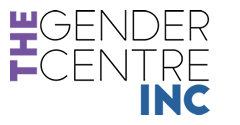 The Gender Centre Inc. is seeking an experienced and qualified person with a minimum of two years' experience working in the social welfare sector based in the Inner West to work with transgender and gender questioning people who are homeless or at risk of homelessness.
The Gender Centre Caseworker support clients through establishing and providing a comprehensive range initiatives such as: early intervention, prevention, rapid
rehousing, and crisis intervention and supported transitional housing and is expected to engage in multidisciplinary case management and advocacy on behalf of our clients
Details
| | |
| --- | --- |
| Applications Close | May 27, 2022 |
| Job Board | NCOSS Community Jobs |
| Job Category | Psychology & Counselling, Social Work |
| Job Field | LGBTIQ, Mental Health and Counselling |
| Employment Basis | Part Time, Ongoing |
| Location | Inner West Sydney |
Other Information
Award: Social Community, Home Care & Disability Services Industry Award 2010
Salary: SACS Level 3 pay -point 4 $34.90 ph, plus superannuation and salary
packaging
Location: Inner West
How to Apply
You are required to apply in writing for the position. Appointments to positions with The Gender Centre are made on the basis of merit. This means that the applicant considered to be the most capable of performing the duties of the position is selected. Choosing the best person for the position is part of The Gender Centre's Equal Employment Opportunity Policy.
Your application must contain:
your completed Job Application Coversheet; ( why you are interested in a position at The Gender Centre)
your responses to the selection criteria (see below); and
your resume, including two current referee contact details.
(Please do not list partners and or family members as contact referees)
You will need to write your responses to each of the essential and desirable selection criteria to show the selection committee that you have the right mix of skills, knowledge and experience to do the job.
Our suggestion to applicants to ensure that the selection criteria are met adequately is to make a separate heading for each selection criterion. For each one, describe in no less than two paragraphs your skills, knowledge, experience, and show how they could be used in the job. Emphasise your major achievements.
Send all applications to:
The Executive Director
The Gender Centre
ed@gendercentre.org.au
Closing date: 27th May 2022
Successful candidates are subject to a Working with Children Check and a Criminal Record Check and a probationary period of 3 months.
The Gender Centre Inc
The Gender Centre Inc: is a specialist state wide Government funded organisation that has been providing services to the Transgender and Gender questioning community and their families of NSW for the past 39 years.
The Gender Centre provides services across four domains
Psychosocial supports and wellbeing
Health
Homelessness
Education