Bookkeeper/Financial Administrator Not For Profit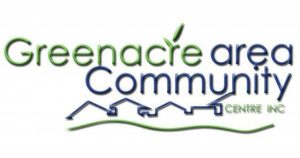 On Site Position – One Day Per Week
Pay rate based on qualifications and experience
(Contractors need not apply)
We want to hear from, and talk to, Bookkeepers who are suitably qualified and experienced and can work as part of the staff team in a busy community centre. You will have experience in the not for profit sector and ideally you will also be a registered BAS Agent or working towards achieving registration.
About the Opportunity
As part of the Greenacre Area Community Centre team, the role of Bookkeeper/Financial Administrator is to:
Undertake all aspects of financial administration and bookkeeping, in accordance  with established policies and processes

Identify and advice on the need to establish new or streamline current practices

Work to a high standard with acute attention to detail

Ensure all financial obligations of the community centre are met. 
In addition to the above, some of the duties and responsibilities of the role include:
Fortnightly staff payroll and implementing Industry Award and other relevant  policies

Accounts receivable and accounts payable

Invoicing

Bank reconciliation

Insurances

Preparing the Annual Budget and providing on- going monitoring and advice

➢

Funding Acquittals

Maintaining electronic records and storage of paper records in line with  financial policies

Complying with ATO, DoFT and ACNC accountabilities in a timely manner

➢

Maintaining the Centre's Assets Register

Working closely with senior management

Working in accordance with the Centre's Policies and Code of Conduct.
Details
| | |
| --- | --- |
| Applications Close | January 21, 2022 |
| Job Board | NCOSS Community Jobs |
| Job Category | Administrations & Support, Finance & Accounting |
| Job Field | Community, Neighbourhood |
| Employment Basis | Part Time |
| Location | Western Sydney |
Essential Criteria
To be successful you will have: 
Formal qualifications in bookkeeping/financial administration/accounting

Minimum 5 years demonstrated industry experience

Substantial experience using MYOB online Accounting System and proficiency  with all aspects of MYOB

Proven experience with all aspects of payroll and Award interpretation and  implementation

Strong organisational, planning and follow up skills

Excellent communication skills, both written and verbal

Ability to provide high level quality work with attention to detail and accuracy

Experience producing, interpreting and analysing financial reports for the  organisation's management committee

Experience working with Auditors for EOFY audits. annual audit

Ability to comply with ATO, ACNC and Fair Trading requirements in a timely  manner

Experience with BAS preparation
Desirable Criteria
Working knowledge of the community services sector Industry Award

Knowledge of not for profit funding requirements  
Other Information
What do we offer? 
You'll be a key member of an inclusive, collaborative and supportive work culture that  strives to deliver high quality professional work to make a positive contribution to our  community. 
We offer ongoing professional development opportunities and regular staff supervision as  well as paid Christmas leave bonus.  
We have family friendly policies and demonstrate flexibility with work hours & On- site parking
How to Apply
To apply please send your application to eo@gacc.org.au including the following  documents: 
A Current Resume

including the names and contact details of two work referees, one of which is a

direct supervisor/manager

A brief cover letter

outlining your interest in and suitability for the position

A Statement

responding to the Selection Criteria. This statement needs to be  written to show each point of the Essential and Desirable Criteria and your  response to each of the points.
 Please note: Failure to submit a Statement of Selection Criteria addressing  each point of the above essential and desirable criteria point by point, will  render your application invalid.  
Enquiries 
For further information please email the Executive Officer on eo@gacc.org.au
Closing date: 9am, Friday 21 January 2122 
Please note application is subject to a Working With Children Check and Police Check
Greenacre Area Community Centre
Greenacre Area Community Centre (GACC) is a not-for-profit community organization, offering a range of services and programs to the local communities of Greenacre,  Chullora, Mt Lewis, and the wider Canterbury Bankstown Local Government Area.  
GACC has been in operation since 1997 and provides community capacity building  programs for the whole community, with a particular focus on children, young people,  families and the socially isolated or disadvantaged.  
We provide a range of services and activities that address local issues and strengthen  our community. We are a central access point for information, support and community  engagement. We offer a safe, welcoming space for all, with a focus on expanding  opportunities for people who are disadvantaged.
We aim to help by: 
Providing information and referral to all members of the local community

•

Providing a range of programs and activities that meet the needs of the local  community 

Providing low income individuals with free TAX HELP assistance

•

Providing the community with access to free fresh food 

Providing free or low cost activities for children and youth 

Providing counselling and casework services for individuals and families

Providing a Supported Playgroup 
Providing educational classes, parenting classes, recreational activities, social/  support groups  

Providing community development to strengthen the local community 

•

Providing all residents and visitors with a welcoming, helpful and informative  Centre 

Providing hall hire facilities  

Providing volunteering opportunities

Registered WDO provider