Information on Board Nominees and candidates elected unopposed
Board nominees for the position of NCOSS Director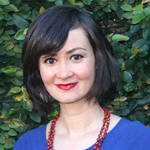 Name: Ngila Bevan
Occupation: A/Co-CEO People with Disability Australia
Positions presently held in other organisations: Director: Australian Centre for Disability Law (from 2012), Appointed to NSW Justice Disability Advisory Council (from 2015).
Major Interests: My primary interest is in domestic implementation of human rights law. I have expertise in UN treaty body processes and considerable knowledge around the interpretation of international human rights law.  I have a specific interest in the rights of people with disability and the intersections between disability and poverty, social disadvantage and discrimination.  I am also interested in human rights in closed environments having worked on projects involving human rights monitoring in prisons, psychiatric facilities and social care institutions; and as a legal practitioner and advocate for refugees in Europe and Papua New Guinea.  I am motivated by the challenge of developing and utilising advocacy tools for achieving law and policy reform which has the effect of creating systemic change to benefit the most vulnerable and marginalised in our communities.
Reasons for Nomination: As a current NCOSS board member (elected 2014) I am keen to provide continuity to the NCOSS board, build on the work of the Risk and Compliance Committee, and ensure that the perspective of people with disability is maintained throughout the governance structures and the organisation as a whole.  Admitted as a barrister in the UK and with two degrees in politics and economics I feel I have many skills to offer that continue to make me a valuable NCOSS Board Member. Through my work at People with Disability Australia (PWDA) I also have considerable knowledge of the political landscape and community sector in NSW. The last couple of years has been a very exciting time for NCOSS and we have led the sector to some fantastic achievements. With the organisation going from strength to strength I would be proud to continue to play a governance role in this team!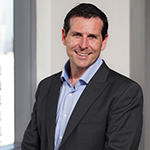 Name: Ben Carblis
Occupation: State Director NSW/ACT Mission Australia
Positions presently held in other organisations:  N/A
Major Interests: I am passionate about working on behalf of disadvantaged people and communities. I am driven by the believe that everyone deserves the chance in life; that families should be supported, children are nurtured to reach their full potential, our elderly are well cared for and, importantly, that everyone has a safe place to live. I am committed to reducing homelessness and strengthening communities and I support NCOSS' commitment to achieving social justice in NSW.
Reasons for Nomination: My knowledge and experience of NSW Government programs designed to achieve social justice will allow me to provide support and direction to NCOSS in delivering on its purpose into the future.
I have also developed strong working relationships with a number of ministers and senior departmental officials, who regard me as a trusted source of advice. I am regularly invited to sit on panels and other consultative forums organised by ministers and departments. In addition, I am currently employed by Mission Australia (MA) as the State Director of New South Wales, Australia's most populous state and the largest centre of service delivery for the organisation.
In this role I lead a team of more than 1300 staff and over 1000 volunteers to deliver specialist support to disadvantaged Australians through early learning, youth services, family support and homelessness, aged care, employment and skills development. MA is currently the largest provider of the Specialist Homelessness Services (SHS) in NSW and operates across all geographical areas within the state.
My experience in management and leadership has been gained over 20 years in leadership roles within community and employment services, including representation on Boards. This experience has allowed me to build an intimate understanding of the complexities, challenges and opportunities within our sector. These include the need to facilitate new approaches to commissioning and a joined-up government, and better demonstration of our sector's effectiveness in achieving outcomes and addressing entrenched disadvantage in our communities.
My qualifications include a Master's Degree in Adult Education, Diploma of Education and Bachelor of Arts. I am a Graduate of the Australian Institute of Company Directors (GAICD), the Price Waterhouse Coopers Ascent program and the Duke of Edinburgh CSC Leaders program. Having experience as a Board member, I understand and embrace the strategic importance and responsibility of the role.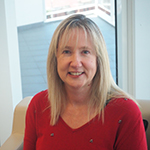 Name: Suellen McCaffrey
Occupation: General Manager/SGCH
Positions presently held in other organisations: Director, McCaffrey Enterprises
Major Interests: I am a keen social justice advocate and want to use my experience as a senior executive with one of the state's largest providers of social housing to help NCOSS bring real change for people experiencing poverty and disadvantage in NSW.
With the social housing system stretched and increasingly becoming a safety net for the most vulnerable in our state, I am interested in the continuum of housing – from homelessness services to the private market – and how we can best support and deploy these resources. I am particularly interested in how we can work to break disadvantage by creating vibrant, healthy and safe communities and connecting people to opportunity.
Outside of my work, I enjoy spending time with friends and family. I have four busy children and I am involved with their various sporting groups and am a member of the Parents' Advisory Council of St Patrick's College, Sutherland. I enjoy learning, reading and music.
Reasons for Nomination: With more than 25 years' experience in human resources and organisational development roles, I have worked in the not-for-profit sector for the past seven years as General Manager, People and Group Services at SGCH. My expertise is in human resources, organisation development, culture and change management, employee relations, performance and strategy. I am passionate about working with individuals and organisations to create environments where people can grow and learn and be their best self in service to others.
I am deeply interested in creating equality for the most vulnerable in our communities and believe that there is much room for positive change with the coordinated efforts of government and community sector organisations. I am passionate about the role that social and affordable housing play in decreasing disadvantage and ending homelessness.
Name: Cecily Michaels
Occupation: Chief Executive Officer, Leep NGO Inc, formerly TRI Community Exchange
Positions presently held in other organisations: NCOSS Director, Member of Human Resources Committee of NCOSS Board.
Major Interests: Digital inclusion, volunteerism, social justice, poverty alleviation, equality and fairness for women, human rights and inclusion for all.
Reasons for Nomination: Having worked for 30 years with disadvantaged communities I am passionate about addressing inequality and injustice. As the CEO of Leep, a forward thinking, inclusive and responsive group committed to creating inclusive communities (through communityNet, digital inclusion and volunteer solutions) I bring our collective expertise and knowledge to inform NCOSS priority areas.
Together with my current role at Leep and my 20 years' experience managing overseas aid programs in the Middle East and South East Asia, I have developed expertise in leadership, strength based approach, program management and evaluation, strategic planning, community engagement and conflict resolution. I have MA in Development and Community Organisation (Macquarie University), a MA in Public Health (UNSW and Sydney University) and BA in Music Education (QLD Conservatorium).
Having served one term on NCOSS Board I wish to buil on this commitment and continue to add value to NCOSS, an organisation that I hold in high regard for the amazing contribution they are making to alleviate poverty and inequality in NSW.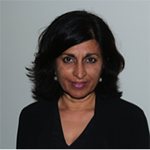 Name: Vijaya Nagarajan
Occupation: Associate Professor, Macquarie Law School, Macquarie University
Positions presently held in other organisations: Law and Gender Consultant, Pacific Private Sector Development Initiative, Asian Development Bank
Major Interests:  Firstly as a legal academic I am interested in the ability of law to deliver justice.  I am interested in politics and law and have published widely on the importance of consumer advocacy and market function, the need for market reform to acknowledge fairness, and the variety of non-legal strategies that must shadow laws to achieve fair outcomes.
Secondly as a woman I have a deep commitment to advancing gender equality. Over the last decade I have been lucky enough to work as a law and gender consultant across the Pacific. Here I have advised on gender inclusive laws, initiated pilots to economically empower women, and worked on developing strategies to assist women engage in business activities. It has been wonderful to mix my passion and work.
Third, as a fan of Australian rock, I still get a buzz when the lights are dimmed and I am standing watching a band, beer in hand. I have expanded this interest to alt-country and camping at music festivals.
Reasons for Nomination: NCOSS is an organisation that gives voice to many issues that I am committed to: articulating the manner in which proposed policies impact on disadvantaged communities (e.g. access to affordable housing and transport); examination of how market reforms serve certain groups while failing others (e.g. price of water, electricity and gas); and examining the gendered outcomes that result from 'one size' policies (e.g. the gaps in retirement savings and superannuation between men and women).
I can make a contribution to the activities of NCOSS in a number of ways. I have an educational and professional background in commercial law and economic regulation, including consumer law, corporate law and competition law, which will be useful for contributing to discussion and serving on relevant sub-committees. I have excellent communication skills having worked as a lawyer, academic and consultant for more years that I care to recall, which will potentially be useful in deliberations and written contributions. I am deeply committed to the notion of participatory democracy whereby all people's interests are represented and can inform policies and practice, and I will bring this passion to the position. And finally it is the right time in my career and life where I have time and energy available to advocate for a fairer society.
I have served on three boards in the past: two dealing with professional/educational activities and one dealing with history and culture, and have a clear idea of what the position of director on the Board entails.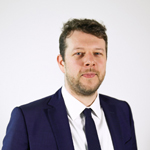 Name: Eamon Waterford
Occupation: Director of Policy – Committee for Sydney
Positions presently held in other organisations: Board member – Sydney Community Foundation, Secretary – Evatt Foundation
Major Interests:
Social and affordable housing
Homelessness
Youth issues
Child Protection
Urban poverty issues
Reasons for Nomination: I have been on the NCOSS Board for 2 years – sitting on the Management and Finance Sub-Committee. I am passionate about addressing the massive and growing challenges for marginalised and vulnerable people in NSW. Through my various roles I have championed government action on improving access to social and affordable housing – from inclusionary zoning to bringing young people together to campaign for fairer tenancy and rental policy.
Information on Candidates Elected Unopposed
Position: President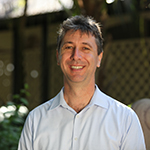 Name: Tony Davies
Occupation: CEO, Social Futures (Northern Rivers Social Development Council)
Positions presently held in other organisations: CEO, Social Futures (Northern Rivers Social Development Council), Board Member, Centre for Healthcare Knowledge and innovation (North Coast Primary Health Network), FONGA Representative, NSW Social Innovation Council
Major Interests: Social justice, innovation, community sector management, regional and rural social policy, social finance and organisational development.
Reason for Nomination: I am keen to support the continued work of NCOSS as a strong voice for social justice in NSW.  Our sector will be facing significant challenges as well as great opportunities over the coming two years and I would like to promote the collective voice of the community sector in responding to these. I have longstanding experience in both the government and non-government sector on which to draw – in all cases, working in the interests of people who are marginalised due to poverty and social disadvantage. Over the past fourteen years, I have lived and worked at a senior level in a regional environment, where I have developed a strong understanding of issues facing regional, rural and remote communities.  I am interested in bringing these issues to the NCOSS board in the spirit of representing the interests of all NSW residents.
Position: Vice President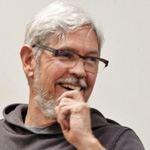 Name: Adam Farrar
Occupation: Senior Policy Officer, Shelter NSW
Positions presently held in other organisations: Vice President, NCOSS, Chair, NCOSS Risk & Compliance Committee.
Major Interests: I believe strongly in the need for system-wide action to build and maintain a just, inclusive and supportive society.  For this reason I have spent my career working in policy advocacy and sector development organisations – in positions such as CEO of the NSW Federation of Housing Associations, Executive Director of the National Community Housing Forum, Head of the ACOSS Urban & Regional Development Unit and Policy Manager of its Future of Work Program, and Deputy Director of NCOSS.
Throughout my career, housing has been my major interest.  Housing is the basis of all participation and the lack of secure and affordable housing is a major cause of poverty.  Access to secure housing is a precondition for most other community services to be effective.  I have been a board member and Chairperson of Shelter NSW and National Shelter.   I have also always sought to work closely with the Aboriginal housing sector.
I have a deep interest in the development of a strong, effective and sophisticated non-government sector to meet the needs of lower income households.  For this reason I worked over many years to build the community housing sector into the strong sector it is today – nationally and in NSW.  This has particularly meant leading the development of national accreditation standards, and later state and national regulation to build capacity, quality and accountability.
The changing relationship between the community sector and government is another long-standing interest – from the devolution of service delivery on one hand, to the impact of contracting arrangements on the other.
I have a strong interest in effective governance. I am a graduate of the Australian Institute of Company Directors, and have provided strategic planning consultancy services over a number of years.
Reason for Nomination: I am seeking a second term as NCOSS Vice President.  I believe that this will provide necessary continuity in this position and in the board as a whole.  I have a very strong commitment to NCOSS and the COSS movement generally. NCOSS is the public face of both disadvantaged people across the state and organisations that work to overcome disadvantage.  As such, it can take a broad view of public policy and social justice.
I believe that the board of a body like NCOSS is crucial to provide the strategic direction to support the work of a highly committed and expert staff – and particularly to help ensure that the complex risks facing the peak advocacy organisation in the contemporary community welfare environment are managed.
I believe my mix of a long history and experience of the sector (and COSSes) and a track record of growing and modernising the community housing sector gives me experience that can specifically contribute to the board's work.
And, while I believe my knowledge of housing and the housing sector will be valuable to the board's mix of expertise, I also feel that my broad policy background and sector development will allow me to contribute to the overall governance of the organisation.