NCOSS online: How to make 'working from home' work better (reflecting on evidence-informed lessons)

NCOSS online: How to make 'working from home' work better (reflecting on evidence-informed lessons)
March 23 @ 11:00 am

-

12:00 pm

$50
Registration fee:
NCOSS member: $0
Non-member: $50 + GST per session
NCOSS members, please log in here in order to view and to access member rates when registering below. If you are not logged in as a member, you will only see and only be able to click on the "Non-Member Rego" button below.
Not a member, or need assistance? We're happy to help, just email info@ncoss.org.au.
Scroll down to register. You will receive the Zoom meeting link in an email.
---
The 'work from home' revolution, one year on
The verdict has been in for some time now: 'working from home' (WFH) works!
BUT (there always is a but)- not for everyone, and not at all times. One thing's for sure: WFH is here to stay.
As WFH/remote work continues to cement itself as a viable (and even preferable) way of working, how could community sector managers and workforce development leaders make 'work from home' work better for their staff?
---
In this one-hour online NCOSS learning session...
The authors of "Working during the Pandemic: From resistance to revolution?" will share with us some findings and lessons from their milestone research (approx time: 15 minutes);
In small group virtual discussions, we will share ideas and tips on how to make it work better, in light of the study's key lessons (approx time: 30 minutes);
Afterwards, we will 'harvest' those ideas, so that each participant can take away at least one new thing to do- differently or better (approx time: 15 minutes).
---
Before the session: reflect on these 'key lessons'
Prior to the session, we recommend that you read the paper beforehand.
Here are some findings in the study that you may find worth reflecting on (see 'key lessons', page 5):
While managers are supportive, organisational culture may be lagging.
Policy may be lagging behind practice, and there is scope for innovations in policy and work design and understandings of performance.
Many employees reported working longer hours than pre-pandemic, and there is scope for employers to address health and wellbeing aspects.
There is also scope to focus on relationships and professional networks, with some employees reporting decreased ability to undertake some of the less tangible, relational aspects of work.
---
Our Guests and Learning Facilitators
NCOSS is greatly looking forward to hearing directly from the study's primary researchers and authors, Associate Professor Linda Colley from CQUniversity and Dr Sue Williamson from UNSW Canberra.
Both Professor Colley and Dr Williamson have written and published several evidence-informed insights into workforce practice and issues. Do check out their pages, and feel free to bring along your most pressing questions!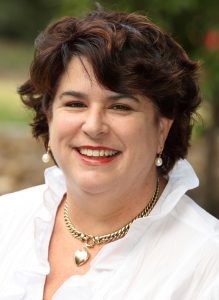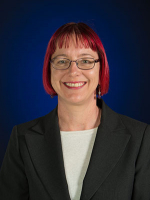 ---
Queries about this session to: info@ncoss.org.au (ATTN: TRAINING)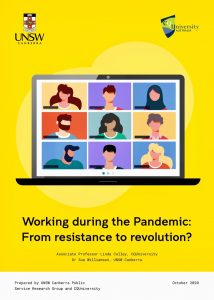 Not an NCOSS Member? Join today: Become an NCOSS Member
When you join NCOSS, you join an institution with over 80 years of knowledge, expertise and history working to progress social justice and shape positive change in New South Wales.