Disaster Recovery in NSW: advocating for your service and community after a disaster

Virtual Event
Disaster Recovery in NSW: advocating for your service and community after a disaster
June 16, 2022 @ 1:00 pm

-

2:00 pm

Virtual Event

Free
Join the NCOSS Building Resilience for Emergency Responses Team for this free webinar.
Disaster Recovery in NSW: advocating for your service and community after a disaster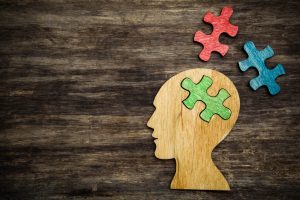 The aftermath of a disaster is a chaotic time and the impacts of a disaster last long after the threat has passed.
Local community services provide vital support during this time but it can be hard to find out what recovery support is available, how support is coordinated and how your service and your community can have a voice.
In this session we'll look at:
How is disaster recovery organised in NSW?
What is the role of your service in disaster recovery?
Engaging in disaster recovery – opportunities and barriers
A local service active in disaster recovery
Useful resources: NSW Recovery Plan, Resilience NSW online training; Community Resilience, Wellbeing and Recovery Resources
Who should attend?
Managers, staff and volunteers from community service organisations supporting your community through a disaster, as well as those who would like to know more about planning for future disasters.
Thursday 16th June, 1.00-2.00pm, via Zoom
RSVP, wait list & cancellation guidelines
To optimise the learning environment, this event is subject to a minimum number of participants as well as a maximum per session.
You will receive a Zoom link closer to session date.
In case of a wait list, NCOSS reserves the right to manage the registration list and expressions of interest as it deems appropriate.
In the event of an unavoidable cancellation, NCOSS will endeavour to notify you at least five business days in advance.
QUERIES TO: info@ncoss.org.au
This event is delivered by the NCOSS Building Resilience for Emergency Responses Team with the support of the NSW Government's Social Sector Transformation Fund.