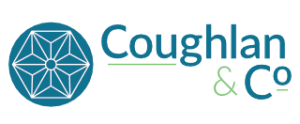 We work with individuals and teams to help them achieve and measure greater impact. We will equip your people with the tools and strategies they need to develop strategic and operational capacity, leadership capability and personal vitality using strengths-based coaching conversations, facilitated decision-making and action learning.
We also help organisations like yours to analyse their business horizons, and solve strategic and operational problems through facilitated planning, cultural change, investigations, mediation and evaluation.
Our work is underpinned by a keen professional interest in the neuroscience of change, which will help your people to build healthy and resilient habits of mind, and move steadily towards their goals.
Together we will equip your people with the tools and strategies they need to put plans into action and continuously improve on results.
We listen
Our programs are not based on assumptions. Before we commence any assignment, we ensure our approach captures all your needs. Before we customise any program, we find out what matters most to you and your people. We rely on evidence, collected by you or revealed through focus groups or a workforce survey.
We communicate.
Key messages on positive change need to be targeted to the audience and reinforced. Our programs are strengthened by high impact communications strategies.
We engage.
Compelling learning experiences are catalysts for change. Our face-to-face workshops are content-rich, relevant, highly regarded and lasting in effect.
We measure success.
Evaluation is high on our agenda. We love data and measuring results. We report on participation and impact. If you have an appetite for evidence, talk to us.
We are Sydney based and willing to travel.
Our team is highly qualified and experienced in delivering on leadership development, review and analysis, as well as strategy and communications.
Coaching for sustainable performance
Managing unsatisfactory performance
Plain English editing and coaching
Facilitated decision making
Values in Action training
Everyday leadership training
Strategic and operational planning
Stakeholder engagement
Community engagement
Human resources strategy
Employee health and wellness
Workflow and process review
Project planning, monitoring and review
Strengths-based teamwork
Evaluating business performance
Investigations
Mediations and Conflict Resolution
Survey instruments and data analysis
Contact Details